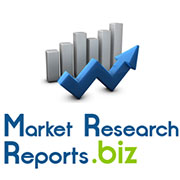 Albany, NY (PRWEB) February 17, 2015
The report covers an in-depth overview of the China off-road engine industry for the forecast period 2015-2018, including the definition, market analysis and shares, forecast, classifications, policies, regulations, major company profiles for key market participants, and other future market trends.
The report cites statistics by the China Internal Combustion Engine Industry Association (CICEIA), which states that in 2014 China sold only 60.3834 million engines. In addition to the 1.67% year on year decline in value, this number includes the fall of sales volume of off-road engines, which is 14.2772 million (5.79% year on year), as well as 46.1062 million road engines (down by 0.32% year on year marginally).
View Full Report at http://www.marketresearchreports.biz/analysis/243413
China has been a leader of the off-road mobile machinery industry ever since its boom in the beginning of the 21st century. Due to continuous progress in the infrastructure construction industry, the machinery industry has been an important part of China. Before 2011, China's off-road mobile machinery market witnessed a major upsurge in comparison to other economies. However, during the second decade of the century, the China off-road engine and mobile machinery industry witnessed a decline due to the ongoing global economic fluctuations that led to a further slowdown of economic growth in China.
Download Detail Report With Complete TOC at http://www.marketresearchreports.biz/sample/sample/243413
The study covers all the essential data of the China off-road engine market including market size, output value, sales volume, and competition patterns of the internal combustion engine market. In addition, the report provides an overview of downstream segments such as construction machinery, agricultural machinery, and generator market, and an introduction to the small gasoline engine market and marine engine market. This section is backed with statistics regarding output and sales volume of main products and demand for off-road engines in China.
According to the report, the previous year showed a sharp downward trend in the entire China off-road engine market. The garden machinery combustion engines totaled 4.2464 million units in 2014, in terms of sales volume. The value of this market segment sloped down by 0.52% year on year. Similarly, the agricultural machinery and the generator internal combustion engines segments were respectively valued at 5.7834 million units in 2014 (descended 8.18% year on year) and 3.0024 million units in 2014 (dropped 6.92% year on year), in terms of sales volume.
Explore All Research In China Market Research Reports at http://www.marketresearchreports.biz/publisher/67
In comparison, the construction machinery and the marine internal combustion engines segments witnessed a much more severe decline, with respective to sales volume. Both the segments fell to 568,900 (a fall of 13.16% year on year) and 57,600 (dropping 16.04% year on year), respectively.
The report also covers the types of engines used within small-sized industries such as agricultural machinery, garden machinery, and generator segments. Sales of single-cylinder diesel engines that are mainly used in the above-listed industries slumped to 3.4466 million in 2014 (declined 14.20% year on year). Likewise, multi-cylinder diesel engines mostly suitable for commercial vehicles and construction machinery dipped to 4.1914 million in 2014 (9.91% year on year).
About MarketResearchReports.biz
Marketresearchreports.biz ( http://www.marketresearchreports.biz ) is the most comprehensive collection of market research reports, supporting clients' market intelligence needs with over 100,000 market research reports, company profiles, data books, and regional market profits in its repository. We also offer consulting support for custom market research needs.
Our document database is updated by the hour, which means that our customers always have access to fresh data spanning over 300 industries. From Fortune 500 companies to SMEs, Marketresearchreports.biz has built a veritable reputation for fulfilling the most exacting market research needs.
Contact:
State Tower
90 State Street,
Suite 700, Albany
NY 12207, United States
Toll Free: 866-997-4948
Email: sales(at)marketresearchreports(dot)biz
Browse Blog at https://businessmonitorinternational.wordpress.com/