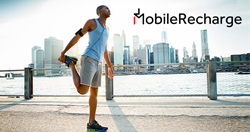 "Nice and convenient. I enjoyed using your service to recharge relatives' phone credits easily. Highly recommended." (Obinna on Trustpilot)
Atlanta, Georgia (PRWEB) February 18, 2015
Good news for all expats from Tanzania and Sierra Leone! Mobile users in these countries can now receive mobile credit from their relatives abroad exclusively through MobileRecharge.com. For Tanzania, recharges are possible to mobiles pertaining to all major operators, while Sierra Leone welcomes airtime for prepaid mobiles using Africell. The transfer of credit is made from a MobileRecharge.com account to a mobile in the country selected during the purchase process at: http://mobilerecharge.com/buy/mobile_recharge?
For those who still wonder why online top ups are popular now, or what makes them an easy way to support family or friends abroad, here is a brief overview. Airtime or mobile recharges as they are also known, are first of all, a fast and controlling way to send money to mobiles in some other countries, usually someone's native country. It is a way to send a quick gift too. Plus, there is no hassle when compared to direct money transfers.
On MobileRecharge.com, for example, it takes less than 1 minute to place an order, and the mobile credit reaches the destination number instantly. There is also the optimized MobileRecharge app for international top ups on the go. The app is free to download for Android and iOS on Google Play and App Store, plus the processing fee is the lowest on the international market.
Getting back to Tanzania, mobiles of all major networks in this country can be topped up on MobileRecharge.com: Airtel, Benson Infomatics, Tigo, Vodacom Tanzania and Zantel. And meanwhile, the MobileRecharge team confessed making efforts to add the rest as well, based on customers' feedback. On MobileRecharge.com the minimum top up is around $7 and the maximum ranges from $20 to $72 according to each operator.
Africell, the operator ranking first in the telecommunication sector in Sierra Leone, is for the moment the only possibility for top ups to mobiles in Sierra Leone. Yet, the beneficiaries are a large percentage of the mobile users in the country. There are 2.7 million Africell subscribers in the country out of a population of a bit over 6 million. And acoording to migrationsmap.net there are over 80,000 expats in USA, Liberia, UK, Ghana, Germany, Burkina Faso, Guinea, Nigeria, Netherlands and Gambia. The minimum value of a top up to Sierra Leone is $5.25 and the maximum is $52.50 with MobileRecharge.com.
The only condition to send mobile credit to any of the two West African countries mentioned, remains that the sender should have a free account on MobileRecharge.com.
Making a Mobile Recharge is getting more and more popular for at least 3 reasons, especially in the context of the latest trends (online gifts, easy transfer of goods from country to country):
the sender can control the money he/she sends as Mobile Recharge
no matter the distance, the top up is instant
it saves time and effort, since the transaction takes place online
it's a gift that suits all tastes, because there are 4.88 billions mobile users in the world, out of a population of 7 billion.
it makes it easier for expats worldwide to manage the money they send home or to friends in other countries.
Hundreds of thousands of expats use MobileRecharge.com monthly and generally claim the following advantages:

Lowest price for international top ups, and best deals in terms of amount - price ratio
Instant processing
1 minute ordering time
All international credit/debit cards accepted regardless of card currency
PayPal accepted
Access from any Android or iOS device
Direct access to phone contacts in order to select the number to top up
Online access to orders and invoices
Daily Promotions
24/7 Customer Service by chat & email in English and Spanish
Daily promotions on MobileRecharge.com are numerous and available for different destinations in the world. They are advertised under "Promotions" and social media channels. One needs to:

MobileRecharge.com has been set up as a service that helps people living in residential countries to transfer mobile credit from their MobileRecharge.com account to mobiles in other countries, most often in countries they immigrated to.
MobileRecharge.com is an interactive website designed by KeepCalling, a global telecommunications company registered in 2002 in the USA. Presently, KeepCalling provides its services to hundreds of thousands of consumers and businesses, with a focus on customer satisfaction. KeepCalling has been listed by Inc 5000 in the top 20 telecom companies in the USA for the last 4 years. In 2014 the company was designated the 18th fastest growing company in the telecommunications industry in USA with a revenue increase of over 600% from 2010 to 2013.