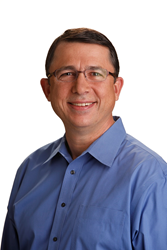 The StableNet® product is disrupting the network based services management market.
(PRWEB) February 18, 2015
Infosim®, a leading manufacturer of automated Service Fulfillment and Service Assurance solutions for Telcos, ISPs, MSPs and Corporations, today announced the appointment of Jim Duster as the new CEO for the Americas effective January 1st 2015.
Leveraging 25 years of international business experience, Jim is responsible for Infosim® Americas' business strategy and execution leading the sales and marketing team to meet long-term goals and objectives.
Previously, Jim held executive roles for enterprise software companies. Jim was Vice President of Sales Operations at an Austin based network systems company during their years of Austin headquarter based orchestration of fast growth and consistent over 30+ quarters forecast and then delivered sales growth. That Austin company was sold to one of the top ten largest computer system sales companies in the United States for $200M in 2009. Most recently, Jim was Senior Director of Sales Operations at an Identity Management technology sales company in Austin, Texas.
Jim graduated from the University of Iowa, and began his career as a CPA, then Controller, and finally moving into executive roles in fast growing software companies in Dallas and Austin, Texas.
Supporting Quotes:
Dr. Stefan Koehler, CEO for Infosim® comments: "We are very proud to extend our management team with someone as experienced as Jim, and are looking forward to further successful driving the business and serving our customers in the Americas market."
Jim Duster, CEO for Infosim® Americas comments: "The StableNet® product is disrupting the network based services management market. Infosim® has the only complete and unified platform in the industry, compared to legacy point solutions our competitors have purchased over the years. Jim's previous networking systems management company grew fast by revolutionizing NetFlow offerings and selling to customers in a way that customers raved about. We intend to follow a similar growth path with Infosim® Americas. We have open sales and technical executive positions we are hiring for immediately to help our prospects and customers succeed in turning off multiple expensive hard to manage legacy products using our unified systems."
Supporting Resources:
Jim Duster LinkedIn Page: https://www.linkedin.com/in/jimduster
Jim Duster Bio: https://www.infosim.net/about/management/jim-duster.html