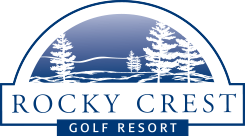 Guests love to golf, but they want to do much more, and we are finding that they want their days fully occupied with exciting activities.
Muskoka, Ontario (PRWEB) February 16, 2015
A weak Canadian dollar and positive consumer sentiment, combined with business spilling in from a recovering U.S. economy, appears to be having a positive effect on the 2015 spring and summer Ontario resort accommodation market, according to Jerry Feltis, General Manager of Rocky Crest Golf Resort (http://www.rockycrest.ca). "For the last few years, customers have been booking later every year for resort stays for the summer season; May 24th through Labour Day. We think this is because people shopping for a spring getaway or summer vacation have come to realize that there is often a good selection and availability right up until May. Pre-recession, bookings for the spring and summer used to heat- up right after the New Year and would accelerate until the middle of June at which time most resorts would be close to being fully booked for the summer. For the first time in many years, we are seeing an early interest in February. We are confident that this will translate into more business and a better year for the resort industry," reports Feltis.
Rocky Crest Resort is part of the ClubLink family, a well-known brand that operates golf courses and golf resorts in Canada and the USA. A ClubLink membership gives golfers reciprocal access to every course in the ClubLink family. With more than 50 championship courses in Ontario, Quebec and Florida, ClubLink is close to the action, especially given that some of their courses are combined with resort vacation accommodations.
"We have discovered over the past few years that vacation consumers are no longer just shopping for the best value vacation packages in good quality resorts, but rather they want vacation experiences that go beyond simple accommodations. While golfing associated with our resorts is a primary driver, so are other offsite activities like ATV safaris, scenic flights over Georgian Bay and a plethora of other adventure activities and popular attractions that are becoming part of the vacation getaway equation. Guests love to golf, but they want to do much more, and we are finding that they want their days fully occupied with exciting activities. As a result, we are partnering with a number of area venues and designing adventure-based experience packages to market along with our standard stay and play golf packages. We believe that this new consumer behaviour is driven, in part, by sun & sand cruise ship style experiences where the vacationer has many options in terms of onboard activities and adventure excursions. We can offer attractive Ontario-based adventure vacations from the spring through the fall in a similar fashion, but the difference is that we can provide our guests with the real estate where they can spread out, and unlike a cruise ship environment, our accommodations are spacious and the ambiance remains un-crowded and relaxed. And, after all, you can't play a round of golf on a cruise ship. We are very encouraged by the early interest this year, and we are hoping that this will be a breakthrough year for the Ontario resort industry. If the weather holds out, and we get a warm spring and a dry, sunny summer, we anticipate this will be the best year since before the recession started some fourteen years ago," adds Feltis.
"According to industry statistics, travel from Europe is also up in Ontario. This increase is a very positive signal, given that parts of Europe are in a technical recession. It is thought that with the Canadian dollar down over 20%, more U.S. visitors will take advantage of drive-in vacations to Ontario. U.S. vacation visits have waned over the past number of years when our dollar was at or above par. Now, with our lower dollar, combined with very low fuel prices, we anticipate more travel and overnight accommodation business coming to Ontario this coming season," says Mark Coles, a principle of First Page SEO Inc. (http://www.first-page-seo.com) , an Ontario web-based marketing and advertising firm with over 100 resort clients and 20 hospitality-based online directories. "With low unemployment and their economy on a nice roll, there is some pent-up travel demand in the United States, and Canada has always been a trusted vacation destination for Americans. Ontario resorts will get their fair share of that growth market soon," predicts Coles.
About Rocky Crest Golf Resort: One of Ontario's premier lakefront resorts and golf clubs Rocky Crest Golf Resort is a traditional full-service Ontario resort and a favorite Muskoka vacation destination for families, couples and group events. Nestled on the shores of beautiful Lake Joseph in fabulous Muskoka, Rocky Crest Golf Resort offers accommodations in tastefully furnished waterfront suites, spacious villas and cozy cottages and cabins. Rocky Crest features casual and fine-dining options, wedding, conference and meeting facilities, a full-service onsite spa, extensive recreational facilities and an award-winning ClubLink affiliated golf course on site. For information about Rocky Crest Golf Resort or to book a romantic a getaway or Muskoka golf vacation, visit (http://www.rockycrest.ca) or call 866-323-3305.
Contact Information:
Jerry Feltis, General Manager
Rocky Crest Golf Resort
Hamer Bay Rd
RR #1
MacTier ON P0C 1H0
866-323-3305