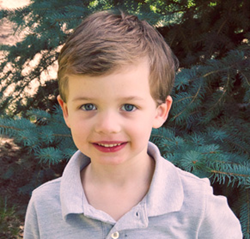 The funds raised will provide hope to children and families living with SPD through the continued advancement of research studies in sensory processing disorders including autism and ADHD.
Denver, Colorado (PRWEB) February 17, 2015
The Sensory Processing Disorder (SPD) Foundation will host its annual Celebration of Champions at the Hyatt Regency Denver Tech Center in Denver, Colorado on March 13, 2015. The theme 'Through the Decades' describes the dedication and commitment by award recipients who were chosen for their passion and inspiration on behalf of awareness, education and research of sensory processing disorder. This special event will benefit the SPD Foundation in its mission to provide hope and help for children with sensory processing issues. Tickets and sponsorships are now available.
SPD is a neurological disorder that disrupts the way an individual processes and responds to sensations. A person with SPD usually has difficulty with social interactions, emotion and behavior regulation, and/or motor performance. SPD affects daily activities and relationships impairing quality of life and includes the sensory challenges associated with autistic spectrum disorders, attention deficit disorders (ADD and ADHD), anxiety disorders, emotional and behavioral disorders, learning disorders, and other developmental issues.
Heroes to be honored at the SPD Foundation's Celebration of Champions:
-- Carol Stock Kranowitz: Champion of Passion for her unyielding efforts to educate others about SPD. Author of the best seller 'The Out-of-Sync Child,' and other books, she has dedicated her career to helping parents and educators understand how SPD impacts families and learning.
-- Miller & Steiert, P.C.: Champion of Partnership for contributing significantly to the foundation's progress and growth. Miller &Steiert, P.C. is a law firm located in Littleton, Colorado and specializing in a full range of legal services--from criminal defense to employment advice, and from commercial law guidance to estate planning.
-- Jenny LeRoux and Lindsey Gilmartin: Champions of Passion for volunteering countless hours to organizing logistics and details as co-chairs for the first three years for Playground Rock, an annual fun family event held at STAR Center's playground adjoining the SPD Foundation that raises awareness and funds for the Foundation.
-- Tommy G.:Junior Champion of Hope is an inspirational child who will be an advocate for sensory processing disorder awareness and will share experiences to help other children with SPD know they are not alone.
"We want to recognize and honor our distinguished 'champions' who have done so much for our community and our Foundation," said Executive Director Sheryl Benjamin. "Simultaneously, the funds raised will provide hope to children and families living with SPD through the continued advancement of research studies in sensory processing disorders including autism and ADHD."
This fun evening of entertainment offers cocktails, live music by The Nacho Men, a silent and live auction, fun activities, dinner, and an awards ceremony for very deserving individuals.
Proceeds from this event will fund research towards understanding behavioral and brain differences in children with Sensory Processing Disorder, defining effective treatments. Attending or sponsoring the Celebration of Champions will help this cause.
Details and information on registration, sponsorship, and donations can all be found at http://www.spdfoundation.net.
ABOUT SENSORY PROCESSING DISORDER FOUNDATION The Sensory Processing Disorder (SPD) Foundation, a Colorado 501(c)(3), is the world leader in research, education, and awareness for Sensory Processing Disorder, a neurological condition that disrupts the daily lives of more than 4 million Americans. The SPD Foundation offers educational programs, conducts SPD research, and provides resources for parents worldwide. Dr. Lucy Jane Miller, widely recognized as a leader in SPD research worldwide, founded the SPD Foundation in 1979. The SPD Foundation provides hope and help to individuals and families living with SPD. For more information, visit SPDFoundation.net or call 303-794-1182.