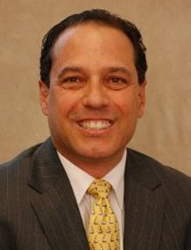 EMV is happening throughout the world. But North America is one of the last areas to buy into it. So we have a lot of work to do to catch up to the rest of the world.
Marlton, N.J. (PRWEB) February 16, 2015
Mailboxes will soon be flooded with new, high tech credit cards that promise much greater protection against fraud and hacking, but many merchants aren't nearly ready to process them, according to a Philadelphia area payment processing expert.
The EMV card – which stands for "Europay, Mastercard and Visa" – is becoming the new standard for plastic-based transactions, and incorporates an embedded microprocessor that provides strong transaction security and other capabilities not possible with the magnetic stripe cards in use today. Already in use in more than 80 countries, EMV cards can help stem the recent tide of data breaches…but only when it comes into mainstream use.
"EMV is happening throughout the world. But North America is one of the last areas to buy into it. So we have a lot of work to do to catch up to the rest of the world," says Scott Tanker, a payment industry veteran and president of Tanker Consulting Services in Marlton, N.J. "There might be as many as 350 million new credit cards, so terminals need to be updated and/or replaced. The industry association has set a October 2015 deadline, but that might get pushed back, because a lot of merchants either don't know anything about it, or not enough about it."
The project to upgrade is massive, Tanker notes. After the settled-upon deadline, the liability for fraud or data breach falls on whoever is most lax in data security. In other words, if the merchant was using an EMV terminal, but the issuer (e.g. Visa) had not provided the cardholder with an EMV card, the issuer would be responsible in the dispute. If the cardholder was issued an EMV card, but the merchant was not using an EMV terminal, then the merchant would be liable.
"There's clearly a need to implement EMV in the wake of all the compromised credit card information during the past year," Tanker says. "EMV has safeguards, like card authentication during each transaction, that will all but eliminate in-person credit card fraud. That in turn removes some of the incentive of hacking credit card numbers."
Here's what Tanker says consumers and merchants need to know about EMV, also known as "chip and pin" cards:

October 2015 is the deadline after which merchants will be subject to EMV standards, but that doesn't mean all will be able to accept the cards. According to some estimates, 15 million POS terminals in the U.S. must be brought into compliance, at a cost of $6.75 billion. Many retailers and restaurants are likely to opt for add-on devices rather than replacements initially.
In addition to the liability risk mentioned above, those that delay upgrading will be at a competitive disadvantage, as consumers are more likely to shop or dine at establishments offering the most protection.
You'll need to be you. Cardholder verification ensures that the person attempting to make the transaction is the person to whom the card belongs. EMV chips can support two different cardholder verification methods (CVM): PIN or signature. The CVM is determined by the issuing bank. Loaning your card to a family member with the same last name won't work, unless he or she is already an authorized user of the account.
"Swiping" will be a thing of the past. EMV enables contactless purchases, but those will be reserved for high-traffic merchants that want to speed up transactions. Most transactions will involve inserting the card into a reader, much like you do at the ATM.
EMV isn't a magic bullet against all types of fraud. Its security features are intended to prevent in-person fraud at point-of-purchase and to use dynamic data to complete transactions as each card has a unique "stamp" which prevents transactions from being fraudulently re-used. The reasoning is "if you cannot prevent cards from being stolen, then make the stolen data useless." Unfortunately, this does not have an effect on e-commerce or mail-order purchases.
Tanker Consulting Services offers a wide range of merchant and employer services, including payment processing/merchant services, point-of-sale terminals, ATMs and workforce management solutions. For more information, visit http://www.tankerconsultingservices.com or call 609-922-0201.