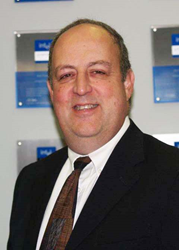 Future topics will continue to leverage the expertise of our executive and engineering team.
CHICAGO (PRWEB) February 19, 2015
Ace Technology Partners, a leading technology builder and reseller; and its affiliate Ace Computers, a leading custom computer builder and HPC specialist, just announced that they have broadcast 3 new custom technology podcasts on their YouTube channel. The podcasts are highlights from a series of podcasts that the company created to address common questions about custom technology, desktops, and InfiniBand FDR.
The Custom Technology podcast makes a strong business case for customized desktops and other hardware by addressing the following points:

There is now considerably less off-the-shelf selection for some types of technology.
Down the road, custom technology can be easily duplicated and individual units can be easily replaced.
High performance computing solutions, in particular, must be custom-built.
With smart a configuration, custom technology can actually cost less than its off-the-shelf counterparts without sacrificing quality.
Custom technology can be benchmarked independently.
Ace Computers Vice President and featured podcast presenter Marc Fertik, said, "These are short, but informative podcasts that will provide some insight into elements of custom technology. Future topics will continue to leverage the expertise of our executive and engineering team."
Links for the 3 podcasts are as follows:
Custom Technology: https://www.youtube.com/watch?v=0joaGSfB6YM&feature=youtu.be
Desktops: https://www.youtube.com/watch?v=0joaGSfB6YM&feature=youtu.be
InfiniBand FDR: https://www.youtube.com/watch?v=bh6FuQ_nSvE&feature=youtu.be
Acknowledged as the best custom technology manufacturer, Ace Computers is a Woman-Owned Small Business custom technology systems manufacturer and reseller for the public sector as well as the commercial sector. Their channel partners include Intel, Supermicro, NVIDIA, Mellanox and Samsung among others. It has been an industry leader since 1983. In addition to some of the finest academic institutions in the U.S., long-term clients include the U.S. Department of Energy and the U.S. Department of Defense. Ace Computers builds custom technology with the same components that top manufacturers use without the premium price. Its principal, recognized industry expert John Samborski, is an alumnus of Intel's prestigious board of advisors. In addition to our Greater Chicago headquarters, Ace Computers has locations in New Jersey, Colorado, and Pennsylvania. To contact Ace Computers, call 1-877-223-2667 or 1-847-952-6900 or visit http://www.acecomputers.com/TopProducts.asp