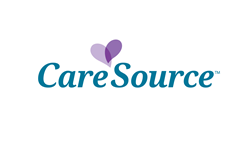 Dayton, Ohio (PRWEB) February 17, 2015
CareSource, a nonprofit, Ohio-based health plan, announces the selection of CareSource University as one of Training magazine's Top 125 winners. CareSource, celebrating its sixth year on the list is ranked in the top 20 among the country's training organizations and 19th among the 2015 winners
CareSource University opened in 2004 as an innovative approach to developing employee skills and maintaining service standards. CareSource employees log approximately 100,000 learning hours annually, from orientation to continuing education credentials to interpersonal skills and leadership development.
"We are pleased to accept this award acknowledging our commitment to on-going development of our staff in alignment with our mission to improve the health and well-being of our members. Our future goals include continuing to design and offer innovative learning solutions that engage staff through technology that further enhances service to members," Jackie Smith Vice President of CareSource University, said.
The 15th annual Training magazine recognition was held in Atlanta. The 51-year-old professional development magazine is written for training, human resources, and business management professionals in all industries that advocate training and workforce development as a business tool. The awards evaluate a commitment to employee training, development and results in achieving key corporate strategic goals.
About CareSource
CareSource, a nonprofit health plan is one of the nation's largest Managed Medicaid Plans. Headquartered in Dayton, CareSource serves more than 1.4 million consumers in Ohio, Kentucky and Indiana. CareSource is living its mission to make a difference in our members' lives by improving their health and well-being. CareSource understands the challenges consumers face navigating the health system and works to put health care in reach for those it serves.