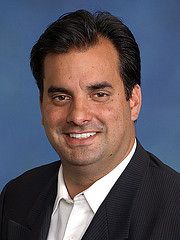 It is a pleasure and a privilege to be working with the Aspen Institute and to have the opportunity to present an initiative that we believe has the potential to address the decline in sports participation among American youth.
Clearwater, FL (PRWEB) February 17, 2015
Sports play an important part in the lives of most children in the United States. According to the Sports and Fitness Industry Association's annual survey of households, just over 21 million youth between the ages of 6 and 17 play team sports on a regular basis, with another five million engaging on an occasional basis. While youth sports activity peaks before the teenage years, participation has been dropping sharply; the number of children who played sports regularly fell from 44.5% of the U.S. population between the ages of 6 and 12 in 2008 to 40% in 2013.1 "There are a lot of reasons for the decline," says Dev Pathik, CEO of Sports Facilities Advisory|Sports Facilities Management, a leading resource in sports facilities planning and management, "much of this boils down to funding and to the proper design and operation of facilities that are relevant to today's youth and families."
As state, county, and municipal tax revenues improve and funding options return, the frenzy is on to fund infrastructure projects – meaning that governments are challenged to utilize their bonding capacity wisely, says Pathik. Governments around the country find themselves in a bind when they have to consider funding sports and community recreation over other projects. At the same time, sports facility development is becoming increasingly privatized by operators with profit motives, with an emphasis on sports tourism and top-level, pre-professional competition and training. The result is a widening opportunity gap between the haves and the have-nots. According to a recent report from the University of Florida Sport Policy Research Collaborative, while only 20% of U.S. households report an annual income of at least $100,000, 33% of households participating in sports are at that income level or above. Travel-team parents spend an average of $2,266 annually on their child's sports participation, and at the elite levels some families spend more that $20,000.2
At the same time, funds available for free, publicly accessible sports and recreation facilities have continued to shrink. In addition to downsized municipal programs—there have been, SFA|SFM notes, more than a thousand public pool closures alone in recent years—the National Recreation and Parks Association reports that federal matching funds for urban parks have been slashed over the past decade. So has support from the Land and Water Conservation Fund, which between the 1960s and 1980 helped get more than 40,000 outdoor recreation projects built. In 2013, only 13% of the $305 million flowing into the fund was allocated to the program that provides matching grants for cities and states.3
"Together, these factors are a major contributor to declines in sport participation rates for younger children and in economically challenged communities across America," says Pathik. "Both for reasons of equity and fairness and as a matter of public health, we need to rethink the way we fund and manage public parks, recreation, and sports complexes. SFA|SFM has placed these funding challenges at the center of our focus and financial planning services and we were able to host 12 million visits in our client venues last year alone; we opened 1.5 million square feet of year-round indoor complexes in 2013 and 2014 and more than 600 acres of outdoor sports parks during the same period. Next week, we will share these ideas with the childhood sports and health community and with the public."
Details of SFA|SFM's financing initiative will be announced at the Aspen Institute's 2015 Project Play Summit, to be held at the Newseum in Washington, D.C. on February 25. In addition to Pathik, scheduled speakers for the event include Shellie Pfohl, Executive Director, President's Council on Fitness, Sports, & Nutrition; Tom Farrey, Executive Director, Aspen Institute Sports & Society Program; Stephen Keener, President and CEO, Little League International; Alan Ashley, Chief of Sport Performance, U.S. Olympic Committee; Jorge Casimiro, Vice President and Chief Operating Office, Global Community Impact, Nike; Ginny Ehrlich, Director and Senior Program Officer, Childhood Obesity Team, Robert Wood Johnson Foundation; Jim Whitehead, Executive Vice President/CEO, American College of Sports Medicine; and Deborah Slaner Larkin, CEO, Women's Sports Foundation.
"It is a pleasure and a privilege to be working with the Aspen Institute," Pathik says, "and to have the opportunity to present an initiative that we believe has the potential to address the decline in sports participation among American youth."
About Sports Facilities Advisory and Sports Facilities Management (SFA|SFM):
The mission of Sports Facilities Advisory and Sports Facilities Management (SFA|SFM) is to dramatically improve the health and economic vitality of the communities they serve. As the leading resource in sports facility planning and management, SFA|SFM has served a portfolio totaling more than $4 billion in planned and operational sports centers in communities throughout the U.S. and internationally since its founding in 2003. Youth and amateur sports and community recreation centers now require professional planning and management. SFA's proprietary data system—based on years of planning, funding and managing facilities, coupled with the rise of the youth sports segment—is the engine behind the development of SFM. Since its inception, SFM has become an industry leader in the management of amateur sports and events complexes, and along with SFA, provides the planning, financing and management expertise needed to turn ideas into successful recreation facilities. SFA|SFM serves both public and private clients. Its services fall into four main categories: plan, fund, open and manage, which encompass every phase from early stage feasibility studies to preparing financing documents, overseeing development and opening and full-time management services. SFA|SFM's success depends upon its mission to dramatically improve communities through the opening or optimization of sports and recreation centers. For more information, visit http://www.sportadvisory.com/home.html.
1. "Facts: Sports Activity and Children," Aspen Institute Project Play, 2014.
aspenprojectplay.org/the-facts
2. "Sports Participation Rates Among Underserved American Youth," University of Florida Sport Policy Research Collaborative, 2014. aspeninstitute.org/sites/default/files/content/docs/pubs/Project_Play_Underserved_Populations_Roundtable_Research_Brief.pdf
3. "Land and Water Conservation Fund," nps.gov/lwcf/index.htm