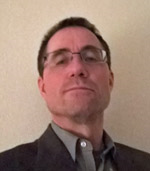 San Clemente (PRWEB) February 17, 2015
James DeBeau brings his nearly 20 years of surety experience to this National Managing General Underwriting Agency, James began his surety career in 1996 and has worked for a number of major surety companies including Safeco and Zurich, as well as a number of years on the agency side.
South Coast Surety is among the largest "Bond Only" Surety Agencies in the country. As the Senior Contract Surety Representative, James will focus on using South Cost Surety's in-house underwriting authority, experience, knowledge and large surety carrier base to develop and expand contract surety support for construction and non-construction contract surety accounts.
James addition to the South Coast Surety staff underscores the commitment the agency has to providing the very best in all contract surety services.
South Coast Surety is also among the top national surety agencies in providing the full spectrum of commercial surety, license/permit, fidelity and miscellaneous surety bonds.
In its two decades of business, South Coast Surety has enjoyed the confidence of their Surety Company partners to develop both commercial surety and contract surety programs. With these programs South Coast Surety has helped many direct contract and commercial accounts, along with the thousands of Insurance brokers in its network across the country to provide the surety bond support needed by their clients.