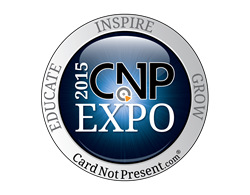 These two companies are blazing a path by applying evolving models to verticals and markets that have, until now, been virtually ignored by e-commerce.
Newburyport, Mass. (PRWEB) February 17, 2015
When a company is leading the way in a new category, the investment community sits up, takes notice and backs up its interest with capital. The CNP Expo today announced not one, but two of the hottest e-commerce startups in the U.S. will headline its speaking program at this year's event. Between them, Instacart and Rent the Runway have raised nearly $300 million since December. Each is using new models to tackle challenging verticals in e-commerce and both will tell the CNP Expo audience how they are overcoming those challenges.
Instacart is leveraging the online marketplace concept to overcome the staggering logistical challenges of nationwide online grocery ordering and delivery. Rent The Runway is applying the subscription model to a vertical known far better for in-person customization and high price tags: the world of designer fashion.
In his keynote, Instacart's Head of Business Development & Strategy Nilam Ganenthiran will discuss the company's vision as it pertains to online marketplaces and how merchants should evaluate the existential risks and accelerating opportunities offered through marketplace partnerships. Ganenthiran discusses implications around branding, data, privacy, financial performance and more.
Jennifer Fleiss, co-founder and head of business development at Rent the Runway, in a separate address will share how the company has turned omnichannel retailing on its head, how it has grown to more than five million members and why subscriptions work—not only for gym memberships and razor blades, but for red-carpet-ready designs too.
"What we value most at the CNP Expo is the opportunity to educate and inspire the card-not-present community and give them the tools to grow their businesses," said Steven Casco, CEO of CardNotPresent.com and the CNP Expo. "These two companies are blazing a path by applying evolving models to verticals and markets that have, until now, been virtually ignored by e-commerce. The opportunity to learn from Jenny and Nilam should be exciting to any e-commerce merchant looking for an edge."
The 2015 CNP Expo will take place May 18-21, 2015 at the Caribe Royale Orlando. The venue—a new one this year due to double-digit growth in attendees, exhibitors and sponsors—boasts 50 percent more exhibit-floor space than the 2014 CNP Expo and expanded meeting space to accommodate an expected 1,200 attendees. For more information about the CNP Expo or to register, please visit http://www.CNPExpo.com.
About CardNotPresent.com
CardNotPresent.com is the leading informational resource for merchants that accept card-not-present payments and the ecosystem of companies that serve them. The company's media properties include the CardNotPresent.com portal, the CNP Report e-newsletter, the annual CNP Expo and the CNP Awards. Each publication or event is a source of information, education and inspiration addressing the most important payments issues affecting merchants and service providers operating in the space: chargebacks, e-commerce fraud, interchange, alternative payments, mobile payments and more.