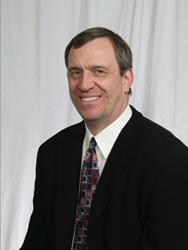 Medina, OH (PRWEB) February 16, 2015
For Gum Disease Awareness Month, local periodontist Dr. James Matia educates his patients about the risks of untreated gum disease in Wooster and Medina, OH individuals. As the leading cause of tooth loss and serious damage to the gums and surrounding tissues, periodontal disease is a silent epidemic in the country. Experts say that nearly three out of four American adults harbor the infection under the gum line. Dr. Matia is among the one percent of dental professionals trained and certified to use the first FDA cleared laser gum treatment, the LANAP® protocol.
Traditional gum surgery uses a scalpel to cut away infection and damaged tissue, and then sutures to bring the gums back together. While this is an important procedure that has a valuable place in dental treatment, it is also true that many people avoid gum disease treatment due to fear of pain and long healing time inherent in the process. During the two weeks or more of recovery from invasive gum surgery, the patient may need strong pain medication and is usually limited to a soft food diet and gentle life activities.
With the LANAP® protocol, the doctor uses a computer guided laser to target the infection below the gum line, so there is usually no bleeding or swelling of gum tissue. Patients who have benefited from LANAP® therapy report rapid recovery time – usually within 24 hours after the simple office procedure, patients are back to full life activities with no restrictions.
Gum disease in Wooster and Medina, OH residents is too serious to simply ignore. The progressive damage of the condition can start with seemingly innocuous signs, such as:

Tender or swollen gums
Discolored and reddish gum tissue
Bleeding gums when brushing or eating
Persistent halitosis (mouth odor)
Pus along gum lines
Loose teeth
While the symptoms of gum disease may also result from other conditions, any sign of trouble in the gums calls for urgent professional attention. Dr. Matia consults with his patients thoroughly about oral health conditions and goals before starting any treatment plan, to determine the best options for optimal dental health.
For Gum Disease Awareness Month, local residents are encouraged to get the facts about the serious oral health condition that affects three out of four American adults. Individuals can call the doctor's office to schedule a consultation, or visit his informational website at http://www.drjamesmatia.com for details about gum disease in Wooster and Medina, OH and to see how Dr. Matia fights the battle in the gums with laser precision using the LANAP® protocol.
About the Doctor
Dr. James I. Matia is a periodontist who has offered personalized dental care for patients in Wooster and Medina, OH for 30 years. Dr. Matia graduated from Ashland College with a degree in biology and chemistry. He attended the Ohio State University College of Dentistry and then went on to receive his certificate in periodontics and his Masters of Science in Dentistry from Case Western Reserve School of Dentistry. His master's thesis, "Efficiency of Scaling of the Molar Furcation Area With and Without Surgical Access" was published in the International Journal of Periodontics & Restorative Dentistry. Dr. Matia is part of one percent of dental professionals providing the LANAP® FDA cleared laser procedure for gum disease and periodontal treatment. To learn more about Dr. Matia and his dental services, visit his website at http://www.drjamesmatia.com.