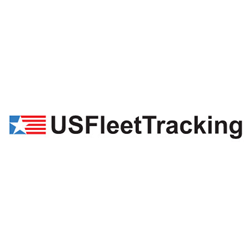 The cash saving opportunities from having GPS trackers are outstanding.
Oklahoma City, Oklahoma (PRWEB) March 04, 2015
This spring, business managers are looking forward to more than just green grass; they also want to save their "green." The cash saving opportunities from having GPS trackers are outstanding. The cost of purchasing GPS trackers is also paid back repeatedly by either the money the business saves through being more efficient or through additional business picked up from the additional time employees now have available. The savings can be through the roof in various areas of a business, but the reduced costs from becoming more fuel efficient, alone, are enough to justify the addition of GPS tracking. There are two major ways to be more fuel efficient; be able to monitor idling time and improve routing options.
1.) Monitor idling time: The first way a business will save money on fuel with GPS tracking, is by being able to know when a vehicle is idling for an extended period of time. It is not only unnecessary, but the constant running of the engine is not good for the vehicle or the business' bottom line. The engine may have increased maintenance needs as a result of always being left on. Some may think that stopping and restarting an engine wastes too much fuel, so they think that leaving the vehicle running is more cost effective. The truth is, that this action is actually wasting more money, because leaving the vehicle running uses more fuel. Some managers have reported anywhere from 20-30% in fuel savings after using GPS trackers to monitor their drivers. With GPS trackers, managers will have access to seeing the amount of time a vehicle is running and in idle. Managers will be able to pinpoint which drivers have a habit of idling and can bring this to attention.
2.) Improve routing options: Another fuel efficient feature of GPS trackers is the ability to have improved routing. The business' drivers are not as likely to waste valuable time by taking a longer, time consuming route with GPS trackers. Dispatchers would have the capability to see the precise location of all drivers as well as the best route to his or her location. If a driver was lost, dispatchers could quickly help him or her find their way back to the route. With improved routing comes shorter travel distances, therefore; reducing fuel costs.
GPS trackers have many other cost savings features, but being able to save on fuel costs is unbeatable. If business owners are looking to save their "green," they might just consider implementing GPS trackers for their fleets. As soon as the monitoring begins, the business can already be on the way to savings.
Give us a call to find out more at 405.726.9900! To view our GPS Tracker selection Click Here.