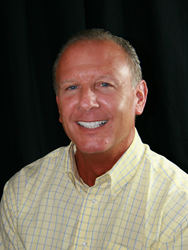 West Palm Beach, Fla (PRWEB) February 17, 2015
CareerSource Palm Beach County (CSPBC) announced today that Michael Corbit has joined the organization as director of business development. In his new role, Mr. Corbit is responsible for providing strategic leadership and relationship building initiatives for CSPBC, the organization chartered to lead workforce development in Palm Beach County. Michael's new responsibilities include outreach, partnerships and collaboration with business, government, education and community leaders in support of employment and economic growth in the region.
"We are very pleased that Michael is joining us. He brings with him decades of experience in sales, customer relations and start-up programs with private and non-profit organizations. I am confident he will help ensure we deliver the programs and services businesses need while maintaining productive relationships with industry, community and educational agencies," said Steve Craig, president and chief executive officer, CareerSource Palm Beach County.
Corbit joins CSPBC after six years of service as director of employer and community relations at CareerSource Research Coast (CSRC) where he managed regional business projects for Indian River, Martin, Okeechobee and St. Lucie counties, including grants and workforce programs. Prior to his career with CSRC he was vice president of sales and marketing for Advanced Processing and Imaging in Deerfield Beach; executive director of InternetCoast Economic Development Council ; and channel manager for Citrix Systems, Ft. Lauderdale.
About CareerSource Palm Beach County:
CareerSource Palm Beach County provides a comprehensive package of services to help businesses compete in today's challenging marketplace. CareerSource absorbs the cost of most of these services including recruitment, assessments and referrals of qualified job candidates; space and staff assistance for screening/interviewing candidates; and grants for training new or existing employees. More information on programs and services is also available at:
Central Career Center-3400 Belvedere Road, West Palm Beach, FL 33406; (561) 340-1060
West Career Center-1085 S. Main Street, Belle Glade, FL 33430; (561) 829-2040