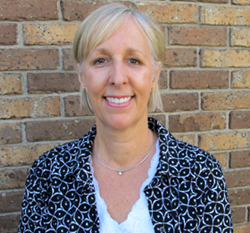 Fridley, MN (PRWEB) February 16, 2015
Dr. Lisa Murray of Moore Lake Dental recognizes Gum Disease Awareness Month this February, and reminds patients that she now offers the latest laser gum surgery technology to treat her patients. Dr. Murray can diagnose the disease and treat it using the the WaterLase iPlus™ laser. This treatment effectively removes diseased tissue while minimizing discomfort. Those with gum disease in Fridley, MN can now get help without worrying about painful, invasive treatment.
One of the reasons gum disease is so persistent in the United States is that it is generally painless until it becomes advanced. Yet, the fact that it does not cause pain does not mean that it is harmless. The disease is caused by plaque and bacteria moving into the space between teeth and gums. Left untreated, the disease advances along the roots and breaks down gum and bone support. The problems that Fridley, MN residents face due to advanced gum disease are avoidable with proper treatment. Dr. Murray treats the disease using the WaterLase iPlus™ laser.
Many become uncertain when they hear about laser gum surgery because they worry about pain. While this concern is understandable, there is actually no reason to stress. The WaterLase iPlus™ is more effective and far less uncomfortable than other treatment methods. This treatment uses laser pulses that are 200 times shorter than other dental lasers. The WaterLase iPlus™ uses water for a cooling effect, reducing inflammation and healing time.
Anyone with questions about laser gum surgery or how The WaterLase iPlus™ works is invited to visit Dr. Murray's website or call her office. Dr. Murray is happy to answer questions and even provides no obligation consultations for those who want to create individualized treatment plans.
About the Practice
Moore Lake Dental is a general practice offering personalized care for patients in Fridley, MN. Dr. Lisa Murray is passionate about dentistry and strives to offer her patients the latest in dental technologies and services. Dr. Murray earned her dental degree from the University of Minnesota and has participated in the 21 Century Study Club and the Metro Women's Study Club. In addition, she is an active member of the American Dental Association, the Minnesota Dental Association and the World Clinical Laser Institute. To learn more about the services offered at Moore Lake Dental, please visit their website at http://www.moorelakedental.com or call (763) 571-5497.