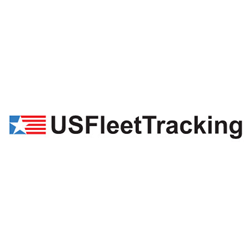 GPS trackers are a great way to get the new quarter started off in the right direction.
Oklahoma City, Oklahoma (PRWEB) March 25, 2015
With the first quarter of 2015 coming to a close and the second one fast approaching, budgeting is an immense concern. With business expenses and taxes, sometimes fleet businesses can feel the strain. A fleet business owner may find that it is a good practice to start reevaluating the business' budget and seek new ways to reduce business costs with each new quarter. Incorporating GPS trackers is a great way to get the new quarter started off in the right direction. Two of the best ways that GPS trackers can be of assistance to any business are by allowing fleets to lower fuel costs and by decreasing risk related costs.
Although the cost of fuel has leveled out a bit in the previous months, the cost of fuel consumption is something that every fleet business has to endure. Anywhere a business owner can cut costs that would be beneficial to the budgeting plan is worth it. GPS trackers assist the business in reaching their fuel savings goal by helping managers to monitor idling time and by optimizing their drivers' routing options. With GPS trackers, managers will clearly be able to see the amount of time a vehicle is idle. This will allow them to know which drivers aren't shutting the engine off when they make stops. In addition, GPS trackers give the dispatchers the ability to speak directly to drivers for optimal route planning. The dispatcher can simply check the map for the best routes and give the driver turn-by-turn directions to the safest, shortest path. Improved routing also leads the business to the starting line of decreasing risk related costs.
The idea of decreasing risk related costs is something else to consider when making quarterly budget plans. It is very important to make safety a priority and GPS trackers can help a business do so. Driver safety is serious and accidents should be brought to a minimum.
GPS trackers can help managers verify that their drivers are safe, because GPS trackers can help them see where all of the drivers are located. Furthermore, managers can also pull reports to evaluate driver habits like harsh breaking and driving speed. Higher safety standards means there will be less room for accidents and in turn, less of the business's expenses will be spent on accident recovery, vehicle repairs and company downtime.
Is your business ready to save money on fuel and decrease risk-related costs? If so, GPS trackers might be the answer. Let the new quarter start off well with GPS trackers and, that way, it can end well, too.
Give us a call to find out more at 405.726.9900! To view our GPS Tracker selection, click here.