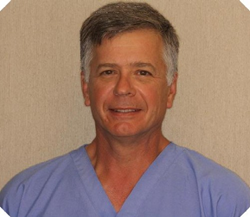 Corpus Christi, TX (PRWEB) February 16, 2015
Corpus Christi, TX dentist, Dr. Tilman Richards honors American Heart Month and teaches his patients the reason February is the ideal time to improve their oral health. Many people are unaware of the connections between periodontal disease in Corpus Christi and an increased risk of some very serious heart conditions. Gum disease goes by a few different names, depending on its severity and stage of progression. Caused by bacteria that build up along the gum line when there is inadequate home dental care and infrequent visits to the dentist, gingivitis starts with a yellowish layer of tartar accumulating on the teeth, which harbors the germs that do the damage.
As the bacteria thrive and prosper out of sight in the gum line, they damage healthy tissue. Eventually pockets of infection allow greater numbers of germs to flourish. Without dental intervention to clean away the layer of tartar and eliminate the bacteria, gum disease progresses to the next stage, called periodontitis. Damage to the gum tissue becomes more severe the longer treatment is delayed. In advanced periodontitis, severe impacts to the roots of the teeth, and even tooth loss, are very possible without rapid help.
The bacteria access the bloodstream so that gum disease can lead to increased risks of other serious health conditions such as complications with diabetes and pregnancy. Recent studies have even shown greater likelihood of trouble with thinking and memory skills among patients with active gum disease. Periodontal disease that Corpus Christi, TX patients live with increases risks of some serious impacts on overall health. Fortunately, Dr. Richards is known for quick and effective treatments for gum disease to help his patients continue into the New Year with a clean and healthy mouth.
Since oral health connects to overall health, and the mouth especially links to the heart through the bloodstream, American Heart Month is the ideal time to think of a dental checkup. Call (361) 238-2373 to schedule a consultation to learn more about how quickly and effectively Dr. Richards can treat periodontal disease in Corpus Christi, TX.
About the Doctor
Tilman Richards, DDS is a general dentist who has provided patients personalized dental care in Corpus Christi, TX since 1984. Dr. Richards graduated with honors from Sam Houston State University with a Bachelor of Science in biology, and he attended Baylor Dental School in Dallas where he received his degree as a doctor of dental surgery. He is also a member of the American Dental Association, Texas Dental Association and Nueces Valley District Dental Society. Dr. Richards is part of one percent of dental professionals providing the LANAP® FDA cleared laser procedure for gum disease treatment. To learn more about Tilman Richards, DDS and his dental services visit his website at http://www.corpus-christi-dentist.com and call (361) 238-2373.