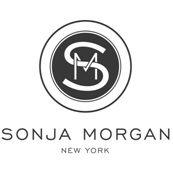 Every woman deserves luxury. That's why I designed my collection paying the utmost attention to details, offering long lasting value at affordable prices
New York, NY (PRWEB) February 16, 2015
Sonja Morgan celebrates the launch of Sonja Morgan New York Brands, set to debut Summer 2015. Her capsule collection will have ready-to-wear, sportswear, eveningwear, and swimwear as well as a jewelry line. The event will be held on Tuesday, February 17, 2015 with the red carpet at 5:45PM and a fashion show at 6:15PM. The event will be held at Carriage House Center for the Arts at 149 East 38th Street between Lexington and Third Avenues
Confirmed guests include: Sonja Morgan, the cast of The Real Housewives of New York City, Vanessa Noel, Gigi Grimstad, Wendy Madden, Michael Lorber, Eric Javits,, Mondo, Malan Breton, Chiu-Ti Jansen, Marco Maranghello, Miss. Universe Argentina - Valentina Ferrer, Nina Junot, Evander Holyfield, Chloe Melas (VH1), Mrs Barbra Regna, Flo Anthony, Victoria Vicuna, Laurance Kaiser, Tyler Biddle-Barrows, and Rob Shuter (VH1).
A donation will be made to Jeffrey Fashion Cares and cocktails will be provided by Yellow Tail Bubbles, Josh Cellars, Jose Cuervo Tequila, Three Olives Vodka, Freixenet Spanish Cava, Heineken Brewery Beers. Hors d'oeuvres and service will be provided by Aneu Catering and Special Events in Association with Sonja In The City Events. Hair, makeup, and fashions are in collaboration with Vanessa Noel Couture, Bella on Demand, Eric Javits, and France Luxe.
For more information contact Domenick Nati of Nati Celebrity Services at DNati(at)NatiCelebs(dot)com
About Sonja Morgan Brands
"Every woman deserves luxury. That's why I designed my collection paying the utmost attention to details, offering long lasting value at affordable prices," says Real Housewives of New York City star Sonja Morgan. She has joined forces with a team of industry experts to launch her eponymous fashion and jewelry line, Sonja Morgan New York, during Fall 2015 Fashion Week. Echoing Sonja's classic yet sexy style, her collection is vibrant and timeless.
"Everyday Luxury" is the perfect definition of Sonja Morgan style. Her fashion line will feature high quality fabrics, intricate trimmings, and ageless silhouettes. "I focused on the items that are essential to a Women's wardrobe: a perfect fitting jacket, a straight leg pant, the effortless cocktail dress, all with design details that really stand out."
Sonja's fashion and jewelry lines are designed to be transitional; suitable for a day at the office, a night in the town or traveling on holiday. "I believe in luxury that is wearable, I love being able to throw a dress and a few jewelry pieces in a suitcase and still look put together without the worry." Sonja's jewelry line will be crafted from precious metals and stones, inspired by the classic heritage pieces that she loves to wear. Sonja Morgan Brands will be available in department stores and retail establishments this summer.