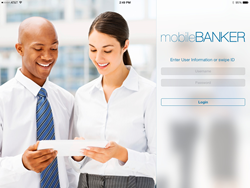 Charlotte, NC (PRWEB) February 18, 2015
Today Zenmonics Inc., a leader in information technology solutions for the banking and finance sector, announced that it joins the SAP® PartnerEdge® program as an SAP software solution partner. Zenmonics will collaborate with SAP on bringing the latest mobile technology to global financial institutions.
As an SAP services partner in SAP PartnerEdge, Zenmonics has access to a broad range of software tools and solutions for its clients. SAP PartnerEdge gives partners access to resources, services and benefits that help them build and maintain a successful partnership with SAP, which help it to optimize business results for clients.
Zenmonics channelUNITED™ platform enables associates to have CRM, sales, account and loan origination, transaction management, and customer servicing at their fingertips – whether they are inside or outside a branch. By combining data and services from disparate bank systems, Zenmonics' mobileBANKER delivers a complete array of sales, marketing, transaction and account services functions through a single interface on a secure, mobile tablet device. Bank personnel can work with a client from virtually anywhere – inside the branch or out – without having to toggle between various systems and applications.
Associates will now be able to work side-by-side with retail and commercial customers to manage their banking needs in real time.
mobileBANKER is powered by the Zenmonics channelUNITED™ platform – a pioneering solution that provides banks with a common architecture for managing content consistently across multiple channels, including digital banking, mobile banker applications, self-service displays and kiosks. A united integration point enables a single, branded user experience across all digital endpoints.
"Our successful heritage in enterprise bank systems and channel integration has allowed us to evolve our solutions into a comprehensive omni-channel platform," said Riaz Syed, Zenmonics founder and CEO. "We look forward to our partnership with SAP and the impact our combined solutions will have in the global marketplace."
About Zenmonics Inc.
Zenmonics is a global technology services and product company serving the banking and financial technology market. We specialize in channel integration, bank technologies and mobility solutions for the financial services industry – from small community banks and credit unions to the world's largest financial services organizations. Zenmonics is headquartered in Charlotte, N.C., with additional offices in Hyderabad, Mumbai, Bangalore and Pune, India.
All trademarks and product names are the property of their respective owners.
SAP, SAP PartnerEdge and all SAP logos are trademarks or registered trademarks of SAP AG in Germany and in several other countries.