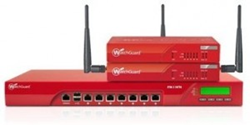 The need for strong data security measures is critical. Small businesses and retailers are particularly vulnerable to attacks causing loss of business and reputation.
Hoboken, New Jersey (PRWEB) February 17, 2015
eMazzanti Technologies, a NYC area IT security consultant and managed services provider (MSP), outlines the benefits of remotely managed and monitored data security solutions, including managed firewall services, in a new article geared toward small and mid-size businesses (SMBs) and retailers.
"The need for strong data security measures is critical," said Jennifer Mazzanti, President, eMazzanti Technologies. "Small businesses and retailers are particularly vulnerable to attacks causing loss of business and reputation."
Below are a few excerpts from the article "Why Retailers and SMBs Should Use a Managed Firewall Service". Read the full article here.
"With today's increasing data security threats, small and medium-sized enterprises
(SMEs) are faced with the usual cost versus reliability decision when purchasing data security. And, depending on their business requirements for uptime, their industry, and the potential effects of a data security breach, they may prefer one over the other."
"When it comes to protecting networks and data, companies can choose increased security, uptime, customer satisfaction and peace of mind by partnering with an IT security expert for a managed firewall service, or they can choose to go it alone to implement data security measures."
"When thinking about data security, business leaders should ask themselves these important questions?

How much downtime can I afford?
What are the long-term consequences of a security breach or downtime?
What is the effect on customer loyalty and sales when systems are unavailable?
Are PCI or other compliance measures required?
How will I keep my data security up to date?
When should an enterprise look seriously at a managed firewall service? When they know that any downtime or loss of customer data is unacceptable."
"Firewall management requires a high level of expertise to prevent unauthorized access and costly data security breaches. Network traffic must be monitored continuously to identify and respond appropriately to threats to prevent data loss, downtime and other damage."
eCare Managed IT Security
eMazzanti's eCare IT security solution provides 24x7 firewall administration, network monitoring, and response to security events and device failures. The comprehensive solution is backed by fourteen years of IT security expertise with technicians that are continually trained in the identification and mitigation of Internet-based security threats.
eCare managed firewall services operate to:

Protect systems and data 24x7
Maximize system availability
Optimize firewall performance
Maintain PCI compliance and other standards
Guard POS networks from internal and external threats 24x7
Give you more time to focus on growing the business
Organizations that rely on eCare firewall management services reduce the cost of managing and monitoring firewalls in-house, while increasing their IT security posture by relying on eMazzanti's proven expertise.
eMazzanti Can Help
eMazzanti is ready to show business leaders how modern data security technologies will reduce downtime and protect valuable business assets. Improve system availability and guard against loss of revenue and reputation with eCare managed data security services. To explore the options, please contact eMazzanti Technologies at info(at)emazzanti(dot)net or call 1-866-EMAZZANTI.
Related resource information:
How to Use Data Security as a Small Business Competitive Advantage
Application Control with WatchGuard Technologies | Firewalls | Network Security | PCI Compliance
About eMazzanti Technologies
eMazzanti's team of trained, certified IT experts rapidly deliver cloud and mobile solutions, multi-site implementations, 24×7 outsourced network management, remote monitoring and support to increase productivity, data security and revenue growth for clients ranging from professional services firms to high-end global retailers.
Serving more than 400 Hoboken, NJ, NYC area and international customers, eMazzanti is Microsoft's 2012 Partner of the Year and 2013 Northeast Region Partner of the Year, a 5X WatchGuard Partner of the Year and has made the Inc. 5000 list five years running. Contact: Carl Mazzanti 201-360-4400 or emazzanti.net Twitter: @emazzanti Facebook: Facebook.com/emazzantitechnologies.
Download the free article:How to Select an IT Provider here.