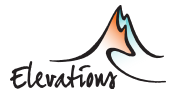 SYRACUSE, Utah (PRWEB) February 17, 2015
Elevations RTC, a licensed and accredited residential treatment center for adolescents ages 13-18, is hosting its first mother-daughter retreat for families to learn key skills that will help improve their relationships and foster increased communication. The mothers and daughters will spend two days and one night with professionals.
"Research indicates that when mother-daughter relationships are harmonious and supportive, teen daughters are more likely to be successful in handling the challenges of adolescence, and will develop greater self-esteem," said Judith Jacques, Executive Director of Elevations RTC, citing this 2013 study. "Conversely, when these relationships are in turmoil, teen girls may experience more depression and question their self-worth."
Jacques says that this new event stemmed from one of the school's regular Family Seminars.
"During a previous seminar, we focused on father-daughter relationships because we noticed that they were particularly strained with our students. The mother-daughter retreat was an obvious extension of this, and feedback has been resoundingly positive."
Elevations RTC specializes in helping teens of both genders overcome challenges stemming from mental health issues, emotional disorders, learning disorders and substance abuse. The center provides a combination of intensive psychiatric services, accredited academics, experiential education, and a structured therapeutic environment to create lasting change.
During the retreat, families and staff will stay in ski yurts and participate in group therapy sessions. Activities such as skiing, hiking, rock climbing, snow shoeing, and sledding will be incorporated to strengthen the mother-daughter bond.
In addition, the center's art teacher will conduct a guided painting project and the science teacher will lead participants through a special nature project to help bring the mothers and daughters closer.
"This mother-daughter retreat is a great new feature of Elevations and attests to our focus on families," commented Nate Pack, art teacher. "I worked for Island View RTC, the residential treatment facility on this campus that closed in the spring of 2014. We are very fortunate that new ownership and the new program allow us to explore exciting alternatives to helping families."
"We intend for this to be the first of many specialized retreats we do for our families, to help them navigate their child's adolescence with a solid set of skills that will lead to successful futures," added Jacques.
Elevations RTC is one of the only co-ed residential treatment centers in the country offering comprehensive psychiatric and medical services, college preparatory academics, robust recreational programming and an integrated therapeutic approach that combines milieu, group, individual and family therapies. Elevations RTC reviews and stories of success indicate families experience life-changing, lasting healing. For more information, visit http://www.ElevationsRTC.com.
###