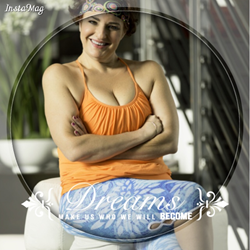 Miami, FL (PRWEB) February 18, 2015
BaliniSports Announces Huge Post-Valentine's Day Sale
BaliniSports is giving women everywhere a post-Valentine's Day boost by throwing a huge online sale starting February 14th. The sale is aimed to give women everywhere a chance to pamper themselves with brand new yoga apparel at a steep discount until February 27th. The promotional event is intended to highlight the fact BaliniSports offers bras and yoga tops that are designed for the needs of plus-sized women.
"So many women come up to me and tell me that they love our apparel, but they wish we made clothes in their size," said Ada Hung, creator of BaliniSports. "I have to throw my hands up in the air and tell them that we actually already do make clothes for women of virtually all sizes. You don't have to be a petite gymnast in order to enjoy the comfort and style of BaliniSports." As part of their regular collection, the brand features clothes in sizes 6 (36EU), 8 (38EU) and 10 (40EU) that are designed to support and flatter the figures of real women.
"This sale is a chance for every woman to give herself the gift she really wanted for Valentine's Day," said Hung. "Chocolates and jewelry are one thing, but our beautiful yoga apparel truly the feeds the mind, body and soul of a woman. We're using this fabulous February event to spread the word that we have plus-size bras and yoga tanks that can help real women feel confident during a workout or while grabbing coffee with friends. Since Valentine's Day is the holiday of love, we thought it was fitting to help our customers pamper themselves."
BaliniSports offers high-quality yoga apparel that is made in the United States. The brand is dedicated to using environmentally friendly production methods and materials and dyes that don't create waste. Every piece has been carefully engineered using high-tech fabrics and anti-wicking technology to offer maximum support on the yoga mat or at the gym. The brand's apparel has become increasingly popular for everyday use over the past year. Yoga devotees and fashions fans are both invited to partake in the event. The promotional event takes place from February 14th until February 27th. Shoppers can access the promotion on BaliniSports.com during the sale dates.