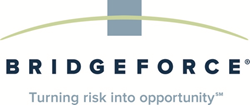 Chadds Ford, PA (PRWEB) February 17, 2015
The Consumer Bankers Association (CBA) has tapped Bridgeforce to conduct a survey to help better understand small business banking practices across the industry. At a high level, this effort will identify how small business customers are defined, how activities are organized, and show the key differences and similarities across the committee's varied institutions.
"Bridgeforce's survey will provide great understanding of how U.S. banks look at small business," said David Pommerehn, CBA Vice President and Senior Counsel and liaison to CBA's Small Business Banking Committee. "Bridgeforce is a valuable source of insight for our members and we look forward to the results."
Survey results will "provide evidence to help showcase that a one-size-fits-all definition of small businesses would not be practical for the industry," said Matt Scarborough, CEO of Bridgeforce about the overall usefulness of the final survey analysis. This evidence will also help the CBA work with regulatory agencies and legislators to reduce the risk of unintended consequences from new regulations.
Bridgeforce developed the methodology, conducted the process and is analyzing results from the survey, culminating in a presentation to the banking industry at the CBA LIVE 2015 Conference scheduled for March 25th in Orlando. The conference hosts 1,200 attendees from the retail banking industry. More information about CBA LIVE 2015 can be found at http://www.cbanet.org.
More information about the CBA Small Business Banking Committee can be found here.
For more information about Bridgeforce go to http://www.bridgeforce.com.
About Bridgeforce
Bridgeforce is a specialized multi-national consulting firm serving a variety of clients involved in almost all aspects of the consumer and small business lending and payments space. Over 75 percent of Bridgeforce consultants come directly from client-side leadership positions across multiple parts of the credit lifecycle. Combined with subject matter expertise in operations, technology, strategy and regulatory issues, Bridgeforce has the knowledge and experience to make the hard choices in developing and implementing best-fit solutions that are both achievable and lower the risks of execution to ensure sustainability. Bridgeforce success can be attributed to a culture fostering innovation and evolving experienced-based best practices recognized within the industry. For more information, visit http://www.bridgeforce.com.