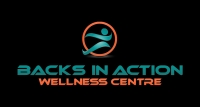 Since chiropractic is a lifestyle choice, other healthy habits should also be adopted in order to complement the positive effects of chiropractic treatment
Vancouver, BC (PRWEB) February 25, 2015
Backs in Action Vancouver chiropractors have recently published a blog that aims to encourage people to add healthy foods to their lives. Since chiropractic is a lifestyle choice, other healthy habits should also be adopted in order to complement the positive effects of chiropractic treatment. Unfortunately, many patients resort to convenience or junk food simply because it tastes better. The blog published by experienced Vancouver Chiropractors from Backs in Action promotes healthy eating to enhance the effectiveness of chiropractic treatment for their patients.
In the blog at http://backsinaction.ca/blogs/good-nutrition-cooking/, Vancouver chiropractors tell 4 easy tips for preparing delicious meals that are also healthy. These tips are:

Add more plants to diet: adding fruits, vegetables, whole grains and legumes to diet can lengthen life and reduce the risk of heart diseases.
Eat local foods: local food is fresher and high in nutritious content.
Spice up food: some herbs and spices can have many health benefits and also work to make meals more mouthwatering.
Switch it up with whole grains: whole grains are more nutritious than refined grains.
"Consulting a Backs in Action East Vancouver Chiropractor is no different than visiting any other health care professional. Our Vancouver Chiropractors will start with asking for a case history, including a thorough review of your specific problem, relevant past history and overall health (family history, dietary habits, and job duties)," states a company representative.
About Backs in Action
Backs in Action is a Vancouver Chiropractic Clinic that provides a wide range of services for its clients, which are all focused on helping to relieve pain and encourage a balanced and enjoyable life. The team at Backs in Action consists of passionate and committed individuals, who are all highly skilled in their areas of expertise. Backs in Action is located in Suite #203 at 1750 East 10th Avenue, in Vancouver, British Columbia. For more information call 604-876-9977 or visit the website http://backsinaction.ca.