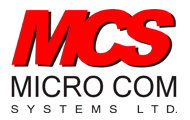 We have decades of experience, highly knowledgeable staff, and scalable capacity
Vancouver, BC (PRWEB) February 17, 2015
Micro Com Systems Ltd has recently announced that the company has completed 40 years in business in 2015. Made by the merger of several different companies dating back to the 1970's, MCS has decades of experience in the field of document scanning and image capturing. Over the glorious 4 decades, MCS has specialized in scanning services, document management and implementing scan capture systems.
Ranging from microfilm scanning to large format scanning, the company provides a wide array of services to its clients. With top-of-the-line programs like Abbyy Flexicapture (OCR software) and Filehold Document Management Software supported by renowned hardware, such as Cheque scanners and Fujitsu scanners, MCS aims to provide the best service for its esteemed clientele.
"We have decades of experience, highly knowledgeable staff, scalable capacity and we are reasonable people," states a company representative from Micro Com Systems. "We have clients from virtually every type of business, are used to working to deadlines and our services provide great value. If you are considering a backfile conversion, we can devote the staff, software licenses, hardware, project management and infrastructure to vastly reduce production schedules and allow you, the customer to concentrate on what you do best."
About the Company
Micro Com Systems (MCS) Ltd is a company evolved from the maturation and combination of several companies from the mid 1970's. With decades of experience in all forms of document and image capture, MCS processes over a million pages a month on behalf of their customers, in their facility or at a client site. Apart from microfilm, microfiche and aperture card scanning through to large format scanning, MCS designs, sells and implements scan capture systems, and represents capture and data extraction products, as well as, small and medium business document management software. There are nearly 40 employees at the company's Vancouver location while it provides scanning services for clients in British Columbia and the Western provinces.
For more information, log on to http://www.microcomsys.com/ or call 604.872.6771.