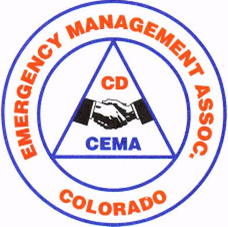 Regroup will be presenting on the importance of leveraging emergency communications platforms in Colorado.
San Francisco, California (PRWEB) February 17, 2015
Regroup, the industry-leading Emergency and Mass Notification provider, will be attending the 2015 Colorado Integrated Emergency Management Conference being held at the Hyatt Regency Denver Tech Center on February 24, 25 and 26.
Regroup's team of emergency communications specialists will be at Booth 24 during the conference to answer questions emergency management professionals have about the latest advancements in emergency and mass communications.
"If you don't like the weather, just wait 5 minutes" is a well-known saying in Colorado due to fact weather conditions and risks can drastically change in a short period of time. Emergency management professionals in Colorado must be prepared to not only respond quickly to the state's fast-changing weather, but also its diverse range of risks, including snowstorms, flooding, lightning, wildfires and tornadoes.
In her presentation, Regroup Senior Emergency Communications Specialist, Beverly Guerra, will be discussing the importance of leveraging a cloud-based Emergency and Mass Notification System that has the ability to adapt as quickly as conditions and risks can change.
When: February 26, from 1:45pm to 2:15pm
Where: Grand Mesa Ballroom A
Topic: The Importance of an All-Hazards ENS in Colorado
Highlights from Ms. Guerra's presentation include:

Key questions emergency management professionals should ask vendors when evaluating requirements for emergency communications
Leveraging automated messaging capabilities and federal alerting technology, including IPAWS and NWS/NOAA, to automatically provide advance warning of changing conditions and accelerate response times
How other state and local governments, such as the City & County of San Francisco, use Regroup to solve their unique communication challenges
Use cases that illustrate all of the reasons why organizations across the nation have switched to Regroup's advanced Emergency and Mass Notification System
Regroup will be recording Ms. Guerra's presentation for members of the emergency management community who are unable to attend this year's CEMA conference. To be notified when the recording is available for viewing, email Regroup at inquiries(at)regroup(dot)com
For a live demo of Regroup's Emergency & Mass Notification System, sign up here: http://bit.ly/1FIq4mJ
About CEMA and the 2015 CEMA Conference:
The Colorado Emergency Management Association (CEMA) was created in 1965 under the name of the Colorado Civil Defense Association and their members include individuals and corporations – public and private – interested or involved in emergency management.
The Colorado Division of Homeland Security and CEMA teamed up with public works, public health and hospitals, law enforcement, fire, local and county government, EMS and others to develop the agenda for this year's conference, themed "Comprehensive Emergency Management: It takes Remarkable People."
About Regroup:
Regroup, the leading Emergency and Mass Notification System, offers easy one-click messaging to mobile phones (text/voice), landlines, email, social media, websites and more. Regroup stands apart from other mass notification systems with its ease of use, automated messaging capabilities, seamless integration with social media and client databases, unparalleled 24/7 customer support and unlimited text/voice/email messaging.
To learn more about how Regroup's Emergency Notification System can provide rapid communications during a crisis, as well as streamline your organization's day-to-day communications, call 917-746-6776 or email inquiries(at)regroup(dot)com.