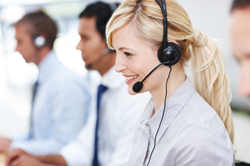 Atlanta, GA (PRWEB) February 18, 2015
1-800 Courier, a leader in same-day delivery and transportation services, announces major city same-day delivery nationwide. The one-stop source Chicago courier implements its courier services and branding as a nationwide courier that can service residential customers and companies with one or multiple office locations with fast same-day deliveries.
The Standard service is the 4-hour same-day delivery service option and is available throughout major cities within the US. 1-800 Courier will perform the service within an approximate 4-hour window time frame. The courier will perform the pick up and delivery within the window from the ready time of the package. The Standard service is a flexible delivery for courier drivers, and at the same time, generates customer cost savings. Due to customer variations, there are no specific pick up or delivery times available within the Standard service option.
The same-day courier also has the service available via its' mobile app for simple and user-friendly courier order requests for customers on-the-go. The mobile app will appear when visiting the courier's website from a mobile device. Account holders can log in on the mobile app and use their account for courier orders also. Customers can ship their package, obtain an online quick quote, and track their package, all from the courier's mobile app.
Customers can place order requests a 4-hour same-day delivery service, or even a 2-hour same-day delivery, via phone or online. 1-800 Courier has its' customer service specialists available to assist its' customers with specific quotes and to confirm coverage areas in cases of inclement weather. For any questions regarding a specific city same-day delivery or service option adjustments, the courier is available 24/7 to assist its' customers with any of their same-day delivery needs.
1-800 Courier Service is a premier same-day courier offering transportation, messenger and distribution services. From small packages to palletized freight, 1-800 Courier delivers fast. As a leader in the courier industry, the goal of 1-800 Courier is to perform optimal courier logistic solutions and superior customer service every time. 1-800 Courier provides same-day delivery successfully for over 1,500 clients, including Fortune 500 companies nationwide.