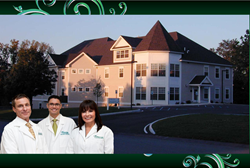 New York, New York (PRWEB) February 19, 2015
Dr. Edwin Williams, owner of Williams Center for Plastic Surgery and one of the most respected plastic surgeons in New York, has co-authored an article for the JAMA Facial Plastic Surgery medical journal. The article examines the longevity of poly-L-lactic acid as a volumizing injectable in the midface region.
Dr. Williams co-authored the informative article with Dr. Henry H. Chen, a board-certified otolaryngologist from Cedars-Sinai Medical Group; Dr. Pardis Javadi of the Southern New England Ear, Nose, Throat & Facial Plastic Surgery Group LLP; and Steven M. Daines of Daines Plastic Surgery in Newport Beach, California.
In writing the article, Dr. Williams and his associates studied the changes in midfacial volume in 15 women between the ages of 40 and 60 using a 3-D imaging system. The changes were assessed at 12, 24, 36, and 48 weeks after each of the women were given three treatments of poly-L-lactic acid.
The doctors' research demonstrated the efficacy of poly-L-lactic acid as a long-acting volumizing agent. The results achieved showed the increase in midfacial volume was sustained for at least a year after the initial treatment. Poly-L-lactic acid is a facial filler absorbed by the body when injected to replace lost collagen.
Established in 2012, the JAMA Facial Plastic Surgery medical journal is published semi-monthly by the American Medical Association. The journal features peer-reviewed articles that address various subjects related to cosmetic and reconstructive surgery of the head and neck. The article authored by Dr. Williams and his associates can be found in the current January/February 2015 issue.
Double board certified by the American Board of Otolaryngology and the American Board of Facial Plastic and Reconstructive Surgery, Dr. Williams received his Bachelor of Science from Cornell University and his Doctor of Medicine from Buffalo School of Medicine. He then completed a fellowship through the American Academy of Facial and Plastic Reconstructing Surgery at the University of Illinois in Chicago. Dr. Williams is also a Diplomat of the National Board of Medical Examiners, a member of Alpha Omega Alpha Medical Honor Society, and a Fellow of the American College of Surgeons. Dr. Williams is a frequent lecturer and has authored numerous chapters and articles in medical textbooks and journals.
To learn more about Dr. Williams, please visit http://www.williamsfacialsurgery.com.
Williams Plastic Surgery Specialists
1072 Troy-Schenectady Road,
Latham, NY 12110
518.786.7000