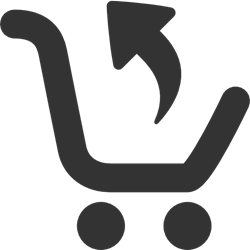 Now it can all be done online.
Boyd, WI (PRWEB) February 18, 2015
Along with the innovation of online shopping came the ultimate convenience of this new shopping experience—an experience that allows the consumer to stay within the comfort of his or her own home! With this easy, online shopping experience, things couldn't get any easier for purchasing products—returning them, on the other hand…
While online shoppers are able to buy things with the simple, convenient click of a button, returning their purchased product is never quite as easy.
But what if it was? Online summer camp outfitter Everything Summer Camp asked the same question, which led to a complete update and reworking of their return system. They now offer the most flexible return policy of any summer camp outfitter.
Everything Summer Camp understands that sometimes, when camp shoppers shop in advance, they don't always realize that they need to return something until a month or two after the fact.
Their return policy is remaining just as flexible to its customers as it always has. In fact, they aren't actually changing their policy at all. They're just making it easier. See, in the past their return policy has been no hassle when it comes to the requirements for returning products; people did, however, need to call Everything Summer Camp in order to go through the returning process.
Now it can all be done online.
"We call it our No Sweat Returns for two reasons," says Vice President of Everything Summer Camp, Mark Sieglaff. "First, we don't want you to sweat being able to return something and, secondly, because it's so incredibly easy to do. You don't even have to call us!—which isn't to say that you can't! You can certainly still call us if you prefer…we just feel that it shouldn't be your only option."
Call, Live Chat, email, or visit THIS web page to do your own online returns with Everything Summer Camp right now.
About Everything Summer Camp
Everything Summer Camp has been helping kids get ready for summer camp since 1987. Their wide selection of camping gear includes camp trunks and other camping supplies. Top selling items include water bottles, cot-sized bedding, rain jackets, insect repellent, iron on labels, and more. Known for their customer service and fast shipping Everything Summer Camp is recommended by more camps than any other camp outfitter.
Visit http://www.EverythingSummerCamp.com to learn more about camp footlockers, name labels, duffel bags, and camping supplies.