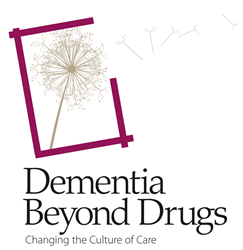 Oklahoma City, Oklahoma (PRWEB) February 19, 2015
The Eden Alternative® has received funds from the Oklahoma State Department of Health (OSDH) to help reduce antipsychotic use in the State of Oklahoma. Funds will support the delivery of Dementia Beyond Drugs, a training facilitated by award-winning author and geriatrician Dr. Al Power. The goal of this 2-day educational experience is to shift the focus of dementia care from managing so-called "difficult behaviors" to, instead, identifying and responding to the unmet needs that are typically their underlying cause. Gone unchecked, unmet needs can lead to distress and the subsequent overuse of antipsychotic medications for those who live with dementia.
"In my nursing home work, family members would often tell me that their loved ones looked better than they had in months. They would often ask what pill I had prescribed to cause such an improvement," says Dr. Power. "But it wasn't a pill. It was because we had stopped the antipsychotic drug and found other ways of providing support."
Oklahoma follows Mississippi, Kentucky, and Tennessee in providing the training to hundreds of nursing home employees. Their actions are in response to the National Partnership to Improve Dementia Care in Nursing Homes, an initiative of the Centers for Medicare and Medicaid Services (CMS) that advocates for reducing the prescribing of antipsychotic medications. The overuse of such medications has been proven to decrease physical mobility and quality of life, while increasing confusion, hospitalizations, falls with fractures, and, in some cases, death. Reducing antipsychotic use not only improves overall well-being, but also decreases healthcare expenses, due to the high cost of these medications.
The Eden Alternative has secured a partnership with the Oklahoma Foundation for Medical Quality (OFMQ) to help recruit participation in and co-facilitate the training, which is scheduled for May 2015 at locations in Oklahoma City, Owasso, and Enid. Project funds will cover training registration fees for up to 650 nursing home employees statewide, as well as surveyors and long-term care ombudsmen.
"OFMQ is thrilled to be working with The Eden Alternative on this project. We both have a common commitment to helping nursing homes experience transformational change, and these regional meetings will provide a rare opportunity to bring nationally-recognized education to our Oklahoma nursing homes," said Lisa Wynn, Chief Operating Officer of OFMQ.
According to CMS data, Oklahoma currently has a high rate of antipsychotic use for long-stay residents, exceeded only by six other states in the U.S. States that have employed an array of interventions, including the use of available funds to provide Dementia Beyond Drugs training, are beginning to see a difference. Statistics from CMS reveal that Tennessee has experienced a 24.8% reduction in the use of antipsychotic medications between 2011 and 2014. Kentucky shows an 18.6% reduction for the same time period.
"We are very proud of the positive impact our training has had in reducing the use of antipsychotics and improving quality of life and well-being for nursing home residents across multiple states. We now look forward to achieving the same impact in Oklahoma and supporting the OSDH in their efforts to improve care for individuals living with dementia," said Chris Perna, CEO of The Eden Alternative.
Funded registration is now open for qualifying organizations for all three Oklahoma-based training events. Click here to learn more or go to http://www.edenalt.org.
###
About The Eden Alternative:
A leader in the culture change movement for the past 20 years, The Eden Alternative is an international, nonprofit 501(c)3 organization that provides education and consultation for organizations across the entire continuum of care. As a person-directed care philosophy, it is dedicated to creating care environments that promote quality of life for Elders and those who support them as care partners. To learn more, go to http://www.edenalt.org.
About the Oklahoma Foundation for Medical Quality:
OFMQ is a consulting services company focused on improving quality and healthcare outcomes since 1972. OFMQ's services include education, data analytics, health information technology, quality improvement, evidence-based practice development and healthcare review in virtually every healthcare setting. OFMQ's projects have had state- to national-level impact.
###
Notes to Media:
1. Members of the media are invited to interview Dr. Power after April 23, 2015. Contact: The Eden Alternative, (607) 793-1448, lbeck(at)edenalt(dot)org to make arrangements.
2. Members of the media are also invited to cover these training events, scheduled to take place in Oklahoma City, Owasso, and Enid. Contact: The Eden Alternative, (615) 653-8433, education(at)edenalt(dot)org for more information.