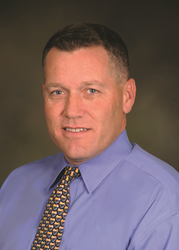 Rockville, Maryland (PRWEB) February 19, 2015
HBW Group is pleased to announce exciting changes in its leadership. Effective February 3, 2015, Phil Scott has been promoted to President. Peter (Pete) Watkins, HBW's current President, transitioned to Chief Executive Officer at the same time.
"It is with immense pride that I announce Phil Scott as HBW's new President," said Pete Watkins. "Phil's appointment is significant for all of us at HBW, symbolizing our continued growth and increased presence in the region. Our expanded executive leadership team positions us strongly to deliver for a diverse, growing client base."
Scott joined HBW in 1992 as Vice President to build the construction division from a small service group to a fully independent general contractor. He has over 35 years of experience in the commercial construction industry.
"This appointment is also a reflection of Phil's immense contributions during his 23 years leading HBW's largest division," continued Watkins. "Both his peers and clients know him as a responsive, mindful leader with a reputation for blowing past expectations. I am looking forward to working even closer with him as we begin this new partnership."
Watkins, who has been with HBW since 1977, will continue leading the company as its CEO. In this role, Watkins will transition his focus to company direction and strategic planning. Scott will lead the staff, liaise with current and prospective clients, and gradually assume the day-to-day leadership of the company.
Scott also spoke on his promotion. "After having been with HBW for twenty plus years of change and growth, it's humbling to now lead it as President. It has always been a privilege working alongside Pete and the entire staff here. They are a dedicated, bright, and profoundly talented group of professionals. With Pete's experience and guidance, I know we will continue to thrive together with our clients."
The company further noted the expanded executive leadership comes in response to recent growth and a strengthened presence across the region. Notable new projects for the company include the Brookings Institute in Washington, DC; several locations for the Virginia Hospital Center; several locations for PNC bank; and several locations for Busboys and Poets, DC's iconic chain of restaurants. Both executives remain based at HBW's headquarters in Rockville, Maryland.
The HBW Group is a full-service commercial construction and real estate firm with a presence in the Washington, DC region dating back to 1969. The firm specializes in commercial construction, commercial real estate, building services and property management. With an unmatched reputation for reliability and results, HBW creates leading-edge spaces that reflect the vision and values of the organizations that call them home.