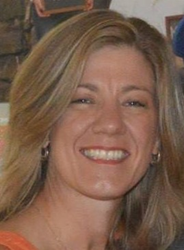 Olathe, KS (PRWEB) February 19, 2015
eSolutions has hired Tara Mondock as the Vice President of Sales for their strategic accounts market.
Mondock comes to eSolutions from IVANS, a healthcare software and services company, where she served as Vice President of Sales. She brings more than 20 years of experience and is a subject matter expert across the healthcare industry with extensive knowledge of Medicare. Mondock will be responsible for the strategic direction, expansion, and operation of the Payer and Strategic Business Partner platform.
"I am profoundly honored to join eSolutions in this newly created position and look forward to building on the success eSolutions has seen in the Revenue Cycle Management segment of their business," said Mondock.
"Tara brings energy, experience, and an incredible understanding of the healthcare industry to our business. We are thrilled to have her join our team," said President & CEO Gene Creach. "She's an incredibly talented executive with an exceptional ability to identify new opportunities for business. Her hiring is an essential component of our growth strategy in the coming years."
"I have always admired the innovation and impact eSolutions' products and services have had on making the provider's job so much easier," said Mondock. "My hope is that I can contribute to the company's continued success and leadership in applying that same value across the healthcare spectrum."
About eSolutions:
Founded in 1999 in Olathe, Kansas, eSolutions is a leading provider of revenue cycle management solutions to thousands of providers in all 50 states, Puerto Rico, and the U.S. Virgin Islands. The Company's products assist healthcare providers in automating and enhancing workflow with regard to claims review, editing, and denials/appeals management, as well as eligibility verification and payer connectivity. Their clients include hospitals, home health and hospice providers, skilled nursing facilities, and durable medical equipment providers.
eSolutions recently partnered with Francisco Partners to expand their market reach.
###