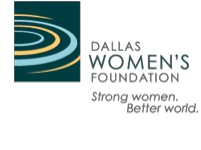 Dallas, Texas (PRWEB) February 17, 2015
Dallas Women's Foundation is pleased to announce the recipients of the 2015 Maura Women Helping Women Award, as well as the Young Leader Award. The distinguished awards honor leaders who have positively impacted the lives of women and girls in the North Texas area. Award recipients will be honored at the Leadership Forum and Awards Dinner, presented by AT&T, on April 30, 2015, featuring keynote speaker Joyce Roché, former Girls Incorporated president and chief executive officer. The event is co-chaired by Ann Margolin, former Dallas City Council member and past Maura Award winner, and Pat J. Villareal, partner at Jones Day. This is the third year Dallas Women's Foundation has served as the steward of the awards.
"Women are at the center of critical North Texas initiatives, industries and ideas – and the seven recipients of this year's awards are iconic examples of strong, powerful change-makers," said Roslyn Dawson Thompson, Foundation president and chief executive officer. "This year's Maura Women Helping Women Award and Young Leader Award recipients are extraordinarily successful in their own careers and community service, and share a common commitment to helping other women and girls succeed and advance. When we honor these women in April, we will also be celebrating all those whose lives they have influenced and impacted over the years."
For 36 years, the Maura Women Helping Women Award has recognized courageous women who have catalyzed change for women and girls in North Texas. The 2015 Maura recipients will join the company of more than 190 previous honorees, including former first lady Laura Bush, Catalina E. Garcia, M.D., Nancy Ann Hunt, Ebby Halliday, the late former Mayor Annette Strauss and Bernice J. Washington. Dallas Women's Foundation's Young Leader Award was established in 2013 to recognize breakthrough leadership exhibited by women under the age of 40 who are achieving success in a field, initiative or sector, and are creating a path of opportunity for other women to follow.
2015 Maura Women Helping Women Award Recipients:
Kim J. Askew is a partner at international law firm K&L Gates whose career success has broken down barriers for women in the legal profession. Through her leadership in local, state and national bar associations, she has worked to address issues involving diversity in the legal profession, gender bias in courtrooms, implicit bias and the training of women. Kim continues her service on the Family Compass Board of Directors, as well as the Dallas Museum of Art and St. Phillips School.
Julie Mamolen Bleicher started her career as a computer programmer, a male-dominated field, and recently retired as administrative manager at software company Tessitura Network, Inc. She co-chaired a technology initiative at Greenhill School designed to elevate how teachers and students used technology. The program benefited everyone at the school, introducing all students to the power of technology as an integral part of the learning environment. She has served as a board member for Dallas Women's Foundation; Girls, Inc. of Metropolitan Dallas; National Council of Jewish Women, Dallas Section; Greenhill School and Temple Emanu-El.
Liz Cedillo-Pereira is a founding partner of Cedillo-Pereira & Cedillo, PLLC and is Board Certified in Immigration and Nationality Law by the Texas Board of Legal Specialization. Combining her experience in public policy with the practice of law, she is dedicated to seeking U.S. immigration solutions for clients from around the world. Liz is very involved with volunteering her time at Irma Rangel Young Women's Leadership School for Girls, where she serves on the Advisory Board.
Valerie Freeman is the founder and chief of executive officer of Dallas-based Imprimis Group, Inc. a leading supplier of recruiting, human resources and outsourcing services operating under the names Imprimis Staffing, Human Capital Solutions, BravoTech, FreemanLeonard and ANSERTEAM, LLC. Valerie was a founding member of the Dallas chapters of the Executive Women's Roundtable, Women Corporate Directors and National Association of Women Business Owners. She was also a founder and serves on the Investment Committee of the Texas Women Ventures Fund. She received the Real Girls Real Women award from the Girls Scouts of Northeast Texas, where she chaired the Board during their 100th anniversary year.
Major General Mary Saunders, USAF, Retired is the executive director for the Leadership Institute at Texas Women's University in Denton. She is the second black female in the Air Force to be promoted to the rank of general and was the first female general officer selected as the director of transportation of the Air Force responsible for 32,000 civilian and military personnel world-wide and a $4 billion budget. She served as a general officer from 1996-2005, retiring as major general in 2005 after serving 34 years in the Air Force. In 1998, Maj. Gen. Saunders was named a Distinguished Alumni of Texas Woman's University and in 2000 named a TWU Woman of Distinction. In 2012, she was inducted into the Texas Women's Hall of Fame.
2015 Young Leader Award Recipients:
Marissa E. Horne, a graduate of Harvard Business School, started her career on Wall Street in Information Technology and today is the director of IT Finance at American Airlines. Marissa is committed to furthering opportunities of a career in STEM to students, especially girls. In Dallas, she worked diligently to launch The Dallas Chapter of the Links, Inc. STEM Academy, which introduces middle school girls throughout the city to STEM-related interests.
Christa Sanford joined Baker Botts in 2004 as an associate and one of just two black attorneys. At that time she joined her firm's employment committee and since then has helped the firm focus on diversity with its recruitment. The Dallas office now has five more black attorneys, five female attorneys in intellectual property and two female technical advisors. In 2014, she became the first black attorney promoted to partner in the Dallas office and the first female black intellectual property partner firm-wide. Christa mentors a group of up-and-coming professionals weekly.
For more information, visit https://www.dallaswomensfdn.org/leadershipawardsdinner
About Dallas Women's Foundation
Dallas Women's Foundation is the largest regional women's fund in the world. It is a trusted leader in advancing positive social and economic change for women and girls. The Foundation was built on the belief that when you invest in a woman, there is a ripple effect that benefits her family, her community and her world. Dallas Women's Foundation has researched, funded and demonstrated the ripple effect since 1985 in North Texas, granting more than $23 million since inception and over $3.1 million annually to help create opportunities and solve issues for women and girls. With the support of its donors, the Foundation unlocks resources to improve education and quality of life, give voice to issues affecting women and girls, and cultivate women leaders for the future. For more information, visit http://www.DallasWomensFdn.org, Facebook, Twitter, LinkedIn, Instagram or Google+.
# # #