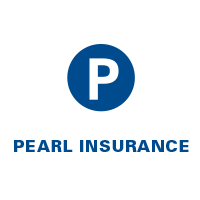 With the addition of our new advisory board, Pearl Insurance's ability to meet the needs of our current and future clients has never been stronger.
Peoria Heights, IL (PRWEB) February 19, 2015
In its continuous quest to better serve customers by being the best, integrated, multi-channel sales and marketing organization in the Affinity Association Market, Pearl Insurance has assembled an advisory board of some of the most experienced and respected leaders in the industry. The Pearl Insurance Advisory Board will assist and guide Pearl leadership in meeting objectives for its company strategic plan, "Mission 2020," which includes supporting them in their efforts to continually grow and enhance products and services for all existing and future clients.
"Being privately held, Pearl Insurance has the benefit of a customer-first attitude, not being overwhelmed by analysts and shareholders. With this as the driving force behind how we do business, we have long established ourselves as an industry leader," said Gary Pearl, Chief Executive Officer of the Pearl Companies. "Now, with the addition of our new advisory board, Pearl Insurance's ability to meet the needs of our current and future clients has never been stronger."
Pearl leadership has always been committed to the quality of service their clients are receiving. That's because they're not simply clients, they are also strong partners. The company's customer-service focused approach and attitude allows the Executive Team to put an even greater emphasis on enhancing best practices, while also looking for new opportunities for growth and continuous improvement. The goal is to strengthen current relationships and further build a solid foundation for those yet to be established.
"I have competed with Pearl Insurance and have watched them make significant investments in marketing and technology over the years. Their success has demonstrated how important this is in this direct marketing affinity business, allowing them to gain market share in this specialized association space," said Terry Bernier, former Chief Executive Officer of Marsh Affinity Group Services. "And now, I have watched Pearl assemble a dedicated team of professionals from some of the largest and most respected companies in this exclusive affinity space. I am delighted to be part of their impressive advisory board and have the opportunity to help guide them in their pursuit to even greater success."
The Pearl Insurance Advisory Board members include:
Terry Bernier - Retired CEO of Marsh Affinity Group Services
Mike Carroll - Retired Founder & CEO of Pearl Carroll & Associates
John Cassagne - Retired Senior Vice President of New York Life Insurance Company
Danny Donohue - President of the Civil Service Employees Association
Jim Larson - Retired Group Insurance Business Leader from Zurich Insurance Company
With 60 years experience providing the industry's top insurance programs, Pearl Insurance is recognized as one of the top 50 brokers in the United States and acts as a marketer, insurance broker, administrator, and managing general underwriter. For more information on the Pearl Insurance Advisory Board, please contact Scott Whitaker, Pearl Insurance Executive Vice President, at 309.679.0283.