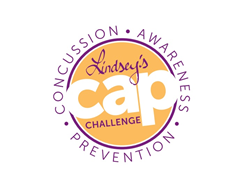 Boca Raton, Florida (PRWEB) February 18, 2015
Love is always in the air for Valentine's Day, but this year's holiday took that love and passion and channeled it for a meaningful cause. A star studded affair at a private residence in Boca, Raton as many athletes, philanthropists and leaders of the community raised a glass in support of CAP's mission to promote the importance of concussion safety.
When Mrs. South Florida International, Lindsey Berman began to understand the debilitating effects that stem from concussions and how devastating the end result could really be if a child or even an adult was continually "put back in the game," it became apparent to her that something more needed to be done. Taking the initiative, Lindsey Berman started the CAP Challenge. CAP is an acronym for Concussion, Awareness, Prevention and is a local and national effort to bring attention to the growing safety concerns associated with concussions our student athletes sustain. The Goal of the CAP Challenge is to equip elementary and middle schools with Concussion Goggles to educate students about concussions by simulating the effects of having suffered a bump, blow or jolt to the head. Cap will also be working to provide for Baseline Testing for student athletes to help assist in determining the proper return-to-play and return-to-learn timetable.
Hosting the event along side Lindsey Berman, was Apprentice Star Brande Roderick and local philanthropist Holly Meehan. They welcomed many noteworthy guests on the red carpet such a Lamar Miller, Ricky Williams, Jevon Kearse, Chris Chambers, Jacory Harris and Alicia Piazza.
"On a personal level I played football pretty much my whole life and I had some concussions and had to deal with a lot of these things. I think if we can raise the awareness and give people information I think we can help stop a lot of this from happening in the future" said Heisman Trophy winner Ricky Williams.
"The Best Valentine's Day ever served a greater purpose. It was an honor to spend this day with some great individuals for a good cause." said Jacory Harris, former quarterback at the University of Miami.
"Nothing is more exciting than watching our kids score a touchdown, a goal or a game winning basketball shot, but we can never sacrifice our childrens' safety!" says Lindsey.
This mom of three is on a mission to keep kids safe and will continue to devote her time and energy into making sure coaches, parents, athletes, school and sports leagues all have a true understanding of what a concussion is and how critical it is to follow proper protocol after a head injury occurs. CAP utilizes social media so everyone post their pictures pledging to be #capsafe. You can also show your alliance to the cause by taking the #capchallenge and posting your video of the fun skills test, which a version of a sideline test a trainer would conduct to help diagnose a concussion. Don't forget to nominate your family and friends to do the same! We encourage you all to be #capsafe and join the movement today! http://www.capchallenge.com
Follow Lindsey Berman and her journey to Mrs. Florida International at http://www.lindseyberman.com, Facebook/LindseyBerman or on Instagram/LinzBerman.