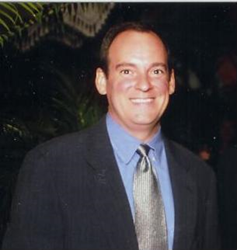 (PRWEB) February 18, 2015
Montrose Travel recently announced the addition of Michael Edwards as Manager of their Corporate Services Division. Michael joins Montrose Travel with 28 years of travel industry experience, bringing a fresh yet knowledgeable vision to the company.
After graduating with a degree in Marketing from Georgia State University in Atlanta, Michael pursued his passion in travel management as a corporate travel agent and then worked his way up into various leadership roles. His responsibilities included managing large account development teams, operating as Vice President of Operations for large travel management companies and as General Manager for multi-national accounts and clients. As Manager of Travel and Event Planning for Nestlé USA, he used his travel management experience to successfully consolidate Nestlé's affiliated company's business.
Michael has worked both domestically and abroad overseeing large-scale projects and programs for various companies and places a great emphasis on both superior customer service as well as an innovative outlook. His extensive exposure to global travel industry relations combined with global contract negotiations and operational oversight are a welcome addition to Montrose Travel Corporate Services.
"I am excited for the opportunity to work with such a strong team and outstanding clients," states Michael. "I look forward to making a positive contribution to Montrose Travel Corporate Services."
ABOUT MONTROSE TRAVEL
Celebrating 56 years in business, Montrose Travel, a family-owned travel management company, has grown from 14 employees in 1990 to more than 200 today and is now firmly established as a Top 50 Travel Management Company and a Top 5 Host Agency nationwide at $250 + million in sales. Montrose Travel strives to provide the highest quality services and most complete vacation, corporate travel, loyalty and group travel management solutions for its customers and home-based travel agents. Montrose Travel "will be here tomorrow to back up our promises of today!" Montrose Travel can be reached at 1-800-MONTROSE (666-8767) or by visiting http://www.montrosetravel.com. Visit Montrose Travel's Corporate Division at http://www.montrosecorporatetravel.com or call 1-800-766-4687. Home-based independent travel professionals may visit http://www.MTravel.com, email epeters(at)montrosetravel(dot)com, or call 1-800-870-5799. CST#1018299-10