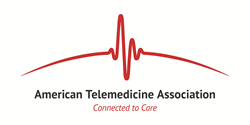 Washington, DC (PRWEB) February 17, 2015
The American Telemedicine Association (ATA) and the law firm of Jones Day are pleased to co-host the third annual Telemedicine Investor and Strategic Summit on Monday, May 4, 2015, in Los Angeles. Held in conjunction with the ATA 2015 Annual Meeting and Trade Show, the summit will provide educational panels from industry experts, structured networking, and strategic collaboration opportunities for emerging telemedicine, telehealth, and mHealth companies and established private equity companies, venture investors, and strategic partners.
"While telemedicine has been around for decades, emerging companies in the space are at the forefront of healthcare technology," said Jonathan Linkous, CEO of ATA. "This summit will connect the new players in the space with established investors to launch their products and services into the market."
The Summit will offer three components:

An invitation-only round-table session to take place in the morning for selected later-stage emerging companies and invited mentors (representing various private equity, strategic, and other industry stakeholders) to discuss shared experiences and industry hurdles while forming strategic relationships;
A "Shark Tank" style series of lightning-round presentations by start-ups during the afternoon portion of the event; and
A series of educational panels and keynotes by industry experts covering current industry trends, hurdles faced by emerging companies specific to this sector, and lessons from venture and strategic partners.
Companies in all stages of growth and development—including early-stage—are encouraged to apply for participation in the Summit. For information on the selection criteria and application process, please visit http://www.americantelemed.org/ata-2015/program-keynotes/telemedicine-investor-strategic-summit.
Investors, strategic partners, and advisors interested in meeting with selected companies during the round table sessions should register for the event at http://www.regonline.com/ATA2015 and email requests to participate in the round table sessions to Abray Stillson (astillson(at)americanntelemed(dot)org).
Those interested in just attending the Summit for all the great educational and networking opportunities need only register at http://www.regonline.com/ATA2015.
"On the heels of 2014's 300 percent plus growth in telehealth sector investment, the timing couldn't be better to gather in a unique event focused specifically on strategic opportunities for telemedicine and mobile health. This Venture Summit is undoubtedly a valuable opportunity for emerging companies to gain exposure and industry insight while also providing investors and strategics with access to the leading rising stars in this quickly evolving industry," said Alexis Gilroy, a Partner with Jones Day.
About ATA 2015 – ATA's 20th Annual Telemedicine Meeting and Trade Show
For over 20 years, the ATA Annual International Meeting & Trade Show has been the premier forum for healthcare professionals and entrepreneurs in the telemedicine, telehealth and mHealth space.
This year's meeting will take place May 2-5, at the Los Angeles Convention Center. The world-class, peer reviewed program will include over 500 educational sessions and posters, highlighting the latest innovations, applications and delivery models in telemedicine. The expansive exhibit hall will host over 250 of the leading vendors with groundbreaking remote healthcare technologies and services. Learn more and register at http://www.ATA2015.org
ABOUT THE AMERICAN TELEMEDICINE ASSOCIATION
The American Telemedicine Association is the leading international resource and advocate promoting the use of advanced remote medical technologies. ATA and its diverse membership work to fully integrate telemedicine into healthcare systems to improve quality, equity and affordability of healthcare throughout the world. Established in 1993, ATA is headquartered in Washington, DC. For more information visit http://www.americantelemed.org.
ABOUT JONES DAY
Jones Day is a global law firm with 41 offices in major centers of business and finance throughout the world. Its unique governance system fosters an unparalleled level of integration and contributes to its perennial ranking as among the best in the world in client service. Jones Day provides significant legal representation for almost half of the Fortune 500, Fortune Global 500, and FT Global 500.