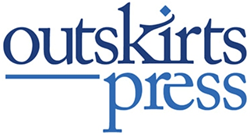 Outskirts Press, the fastest-growing full-service self-publishing and book marketing company today announced its top ten titles from January.
Denver, CO (PRWEB) February 17, 2015
Alphabetically, its ten best performing self-published books from January were:
About the Author (2nd edition) by Joseph Price
Aces Back to Back by Scott W. Allen
Are You Lucky? by Brian Hale
The End of Life Advisor by Susan R. Dolan, RN, JD and Audrey R. Vizzard, RN, EdD
Hammer, Beaver, Aardvark by C. W. Kendall III
How Toxic Are You? by Dr. James Martin
Letters, To The Men I Have Loved by Mirtha Michelle Castro Marmol
The Third Bucket by Richard Cope and Randy Brunson
Unleashing the Power of People by Jeffrey Howe, PhD
What's Wrong with That Door? by John Quist
All these books, and other Outskirts Press titles, are available from all major online retailers like Amazon, Barnes & Noble, Powells, Books A Million, and others, plus conveniently from the Outskirts Press Direct bookstore at http://outskirtspress.com/bookstore for discounts ranging from 10%-55%.
About Outskirts Press, Inc.
Outskirts Press offers high-quality, full-service self-publishing and book marketing services for writers and professionals who are seeking a cost-effective, fast, and flexible way to publish and distribute their books worldwide while retaining 100% of their rights, 100% of their profits, and 100% of the creative control. http://www.outskirtspress.com.
###
Outskirts Press, Inc., 10940 S. Parker Rd - 515, Parker, Colorado 80134
http://outskirtspress.com 1-888-OP-BOOKS