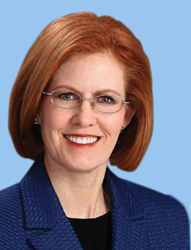 Augusta, GA (PRWEB) February 18, 2015
Anna Wilds, Executive Franchise Consultant and Franchise Locators CEO, was recognized today as a Certified Franchise Executive by the Institute of Certified Franchise Executives. Wilds completed a comprehensive course of study in franchise management offered by the institute, which is the academic branch of the International Franchise Association's Educational Foundation. IFA is the world's oldest and largest organization representing franchising worldwide and will honor this year's designees during its annual convention in Las Vegas, NV.
Wilds has more than 25 years of experience in corporate America, the United States Armed Forces and in entrepreneurship. She began her career at Humana, Inc. during its heyday of artificial heart implants and expansion of its national brand. She honed her marketing, strategic planning and financial skills while contributing to the company's growth in various assignments both at corporate headquarters and in the field.
After obtaining her Masters in Business Administration from the University of North Carolina at Chapel Hill, Wilds joined the United States Air Force as a health services administrator. There, she gained extensive experience in resource and operations management before moving to the private sector to start a national medical equipment company.
As a business owner and part of a franchise family, Wilds knows the freedom and flexibility a small business owner can experience and the lifestyle a franchise family can enjoy. She is devoted to helping people achieve their personal and professional goals and helping them enjoy the rewards that come from their business.
About Franchise Locators
Whether its an individual interested in franchising or a professional adviser wanting to ensure their clients are getting expert advice, Franchise Locators can help. Franchise Locators help people understand that franchise business ownership is a proven way to mitigate risk and maximize return as an entrepreneur. Their clients include people in career transition, high net-worth individuals eager to diversify their current holdings and professional advisers with clients needing expert knowledge on franchise business ownership. These professionals include career coaches, business consultants, executive coaches, sports agents, investment advisors, attorneys, accountants and the like.
About the Certified Franchise Executive Program
Nearly 1,800 franchise executives are currently enrolled or have received certification. More than 300 IFA-member companies currently have one or more executives enrolled in the program that provides benefits such as specialized knowledge, industry recognition, peer-level networking and professional standing.
Candidates are required to complete a rigorous course of study to earn the CFE designation, which includes attending institute-sponsored educational seminars and workshops. The program enhances franchising professionals' understanding of both the industry's fundamental and complex aspects.
# # #
Editor's Note: For more about the CFE program, visit Franchise.org or contact IFA Media Relations on 202-628-8000.