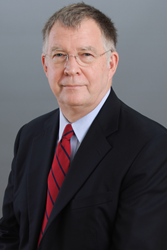 Through RGovAccess, we will now offer clients unique competitive industry expertise and strategic growth capability.
Alexandria, VA (PRWEB) February 19, 2015
U.S. owned and operated Robbins Gioia (RG) today announces the acquisition of a government revenue growth and opportunity management capability. Included in the acquisition is lead executive Richard "A to Z" Agopsowicz, who is now the firm's Managing Director of RGovAccess. He will lead RGovAccess, RG's exciting new offering providing clients exceptional competitive government procurement and grant capabilities.
Agopsowicz is a rare talent who brings more than 40 years of specialized operational and acquisition government experience to RG. With an initial focus on Biotech and Life Sciences, Higher Education, Technology R&D, Defense and Aerospace, Special Operations Forces, Manufacturing and Supply Chain solutions, and State & Local Government, he and his team offer RG clients access to unique competitive expertise through RGovAccess.
"Rick is a proven business strategist with demonstrated success in providing industry revenue and university funding growth in defense, intelligence, civil, and state & local government," explains Brad King, CEO of RG. "Through RGovAccess, we can now offer clients unique access to competitive industry expertise and a strategic growth capability."
Agopsowicz has deep experience in government procurement having spent more than 10 years consulting as a senior executive at a leading national consulting firm. Here he worked with 44 clients to grow revenue and funding across 42 Federal Agencies as well as 15 State & Local Governments. During his preceding 30-year career with the U.S. Air Force, he held positions from B-52 operational squadron level, up to that of Director within the Air Force Information Warfare Center.
RG's new RGovAccess senior leadership team also includes Director William F. "Bull" Pratt who leads strategy, business development, and Capture/Pursuit engagements. "Bull" has spent over 15 years in the industry, providing executive oversight of all facets of the business spectrum, including market strategy, business & proposal development, and profit and loss. His experience also includes a 24-year career in the U.S. Marine Corps as a Naval Flight Officer (NFO) in the F-4 and F/A-18 communities.
About Robbins Gioia
For more than 30 years, Robbins Gioia (RG) has helped private and public organizations successfully achieve their toughest, riskiest, and most critical initiatives. Our clients are successful because at RG, we use the highest criteria to build and manage solutions tailored to each unique organization. Visit us online at http://www.robbinsgioia.com.