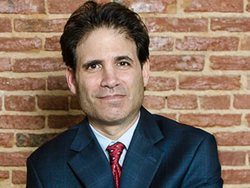 I really hope that our elected officials will give some serious thought to how this could result in more injuries and fatalities on the roads
Baltimore, MD (PRWEB) February 19, 2015
Maryland car accident lawyer Steven H. Heisler today commented on the timeliness of a February 6 press release from the National Highway Traffic Safety Administration (NHTSA) announcing the results of two surveys regarding drug and alcohol use on the roads. NHTSA found that while the number of drivers with alcohol in their system has declined by nearly one-third since 2007, there has been a large increase in the number of drivers using marijuana or other illegal drugs.
"This information comes out just as our legislators are talking over the advisability of allowing Marylanders to possess and grow marijuana," Heisler said, referring to HB 911 and SB 531, identical bills which would legalize, tax and regulate marijuana.
"Under the proposed law, use of marijuana in public and driving under the influence of it would remain illegal," Heisler acknowledged, "but having a law against drunk driving hasn't proven to be very effective in keeping alcohol-impaired drivers off the roads." According to the Maryland State Police, 152 people were killed in alcohol-related crashes in Maryland in 2013, accounting for 33 percent of all traffic fatalities.
NHTSA's Drug and Alcohol Crash Risk report cites research findings that "marijuana is the most frequently detected drug (other than alcohol) in crash-involved drivers" and "evidence that marijuana use impairs psychomotor skills, divided attention, lane tracking, and cognitive functions."
"Any kind of impaired driving is dangerous," Heisler said. "With the House Judiciary Committee set to have a hearing on February 24 on the measure to legalize recreational marijuana and another hearing scheduled for March 4 before the Senate Judicial Proceedings Committee, I really hope that our elected officials will give some serious thought to how this could result in more injuries and fatalities on the roads, how many more Maryland families could suffer a devastating injury or loss of a loved one because of an impaired driver behind the wheel," Heisler said.
About Steven H. Heisler, The Injury Lawyer
Since his graduation from the University of Baltimore Law School in 1988, Steven H. Heisler has focused on making a difference for those who have suffered an injury in Maryland or the District of Columbia. For more information, please visit http://www.theinjurylawyermd.com/.
Steven H. Heisler, Esq.
The Law Offices of Steven H. Heisler
1011 N. Calvert Street
Baltimore, MD 21202