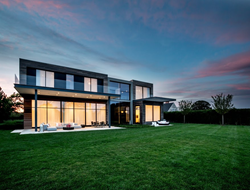 New York, NY (PRWEB) February 18, 2015
OneButton's smart lighting solutions were featured in Dwell Magazine, a publication that covers leading trends and developments in interior design and architecture.
"We're proud to see our lighting solutions getting recognition in a world-class publication like Dwell," said OneButton founder Matt Emmi. "It's a testament to the hard work, design savvy and technological acumen of our team."
The article provides insight into OneButton's Lighting Design process. "When selecting a lighting-control product, I balance three things: simplicity, functionality, and aesthetic appearance," said OneButton Director of Account Management, Katherine Boorman. "This product should have a ten second learning curve for casual users of the system, advanced accessibility for the owner of the system, and should not look like a space gadget."
Read the full article on Dwell: http://www.dwell.com/design-101/article/how-integrate-smart-lighting-your-home.
About OneButton
OneButton, a technology design company, creates solutions that simplify and enhance the experience of any environment. With a classic approach to modern technology, OneButton provides an experience both unique and approachable. In addition to residential focus, OneButton manages the music experience at all Chipotle Mexican Grill restaurants worldwide. The automation, lighting, theater and music systems have been featured in publications such as Architectural Digest, New York Times and Dwell Magazines. For more information, visit onebuttonlife.com.