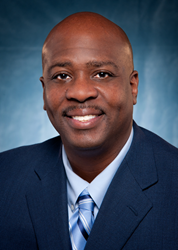 "We felt if we could be successful in the corporate world, we could take those same skills and apply [them] to our business."
Dallas, Texas (PRWEB) February 20, 2015
Malcolm Mayo spent 20 years in finance and operations roles across multiple industries – manufacturing, food distribution, retail and healthcare. But after climbing the corporate ladder, he and his wife, Rickela, realized they wanted more control over their destiny.
"We felt if we could be successful in the corporate world, we could take those same skills and apply [them] to our business," said Malcolm. The couple decided to purchase a Tutor Doctor franchise, which provides in-home tutoring for students in all grades and subjects, based on their school's curriculum.
"One-on-one tutoring ensures that each student is being given the utmost attention and tools for success," Malcolm explained. "It also gives our tutors the satisfaction of seeing their students progress while building a relationship."
The Mayos' franchise consultant suggested they work with financing firm Guidant Financial to help them fund the purchase of their new business. Guidant's group of experts walked the couple through a Rollover as Business Start-up, an arrangement allowing them to invest assets from their retirement account into their franchise without incurring any tax penalties or getting a loan.
Now, the Mayos are settling into life as business owners and taking pleasure from the "complete autonomy" they have. "We are the final decision makers and everything begins and ends with us as owners," Malcolm described. "We feel our best days are ahead of us."
The Mayos' Tutor Doctor is now open for business and accepting students. For more information or to schedule a consultation, visit tutordoctorcentral.com, call 972-749-9988 or email mmayo(at)tutordoctor(dot)com.
###
About Tutor Doctor
Tutor Doctor offers an alternative to the "one-to-many" teaching model most extracurricular learning centers use by providing personalized one-on-one, in-home tutoring services to students. With offices internationally in Canada, the United States, Africa, Latin America, the United Kingdom and the Middle East, the Tutor Doctor vision is becoming a reality as the lives of students and their families are positively impacted throughout the world. With over 400 franchised territories worldwide, Tutor Doctor was listed by Entrepreneur magazine as one of the fastest growing franchise brands. For more information, visit the website at tutordoctoropportunity.com.
About Guidant Financial
Guidant Financial helps people create the life they want through innovative small business financing. They are the premier provider of rollovers for business start-ups (ROBS). Guidant's services allow people from all walks of life the freedom to purchase small businesses and franchises using their retirement funds without taking a taxable distribution or getting a loan, in addition to offering traditional funding options such as SBA loans, portfolio loans and unsecured credit. Visit Guidant on the Web at guidantfinancial.com.