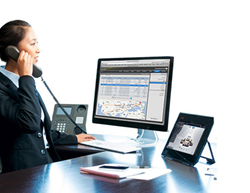 We are excited to launch our newest responsive website that provides a fresh platform and easier navigation for Business Communication clients
Phoenix, AZ (PRWEB) February 24, 2015
The new website focuses solely on business communication needs, establishing an efficient and informative website for customers to discover the newest in business telephony solutions and information. The website, http://www.VoIPphonesArizona.com, features functionality and specificity that the Document Technologies of Arizona website did not have, including information and news directly related to Unified Communications, Call Centers, Contact Centers, & VoIP solutions for businesses. The new website also features Facebook interaction, blogs, and tips including helping customers understand the differences between specific business communication systems; how a business communication system can improve customer service and ROI; and how businesses can ensure their customers can reach them at any time and using any device.
Jason Parks, Vice President of Sales said, "We are excited to launch our newest responsive website that provides a fresh platform and easier navigation for Business Communication clients. We take our client feedback seriously and want to ensure that we address their needs. We invite you to visit our website, like us on Facebook, follow us on Twitter and read our blogs. Please leave us a comment on our Contact Us page and let us know what you think."
About Document Technologies of Arizona
Document Technologies of Arizona is a leading office technologies firm dedicated to providing state of the art office technology, equipment, and customer service to Arizona businesses and their satellite locations. The company is responsible for maximizing the use and effectiveness of office technology equipment and software including copiers, printers, networks, phone systems, document management software, IT services and more. Document Technologies of Arizona is comprised of leading office technology employees and experienced technicians focused on providing the best products, technologies, and service to their clients.