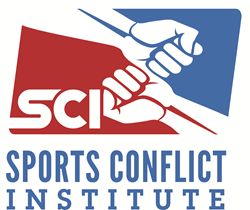 These athletes who fall by the wayside, what are their lives like and what are the crimes and other issues they face?
Portland, OR (PRWEB) February 18, 2015
During Black History Month, SCI TV discusses issues of sport and race with Dr. Scott Brooks, Associate Professor of Sociology at the University of Missouri. The cultural expectations and identities for black athletes are often unique and present different challenges. Brooks studies sport, particularly basketball, as a means of investigating issues and myths around race and as a way to develop other areas of human potential.
Brooks found his way into academia partly as a result of his experiences as a basketball player, where he was unsatisfied with his coach and team experience. After several coaching stints himself, he realized he wanted to dive deeper into the culture around black athletes, studying it from an ethnographer's viewpoint.
One of Brooks' approaches to thinking about athletes is studying their "becoming story."
"Like anybody else, you're on this path to becoming something and it starts with awareness," said Brooks. "Awareness is everything from society, what's on television, media, what you wear, all these different ideas about athletes."
For young black men, particularly in urban areas, basketball is the cultural expectation and seen as the path to a better life.
"You get kids in Philadelphia or New York or Chicago who can count the number of players in the NBA who have come from their neighborhoods, but could not do a similar count on the number of doctors or lawyers or professors," Brooks said. "They really come to see this as something that's viable, even though we know it's a lottery chance."
There are many challenges for those trying to make it big as athletes: parental issues, poor advice, team and coaching issues, confidence, high level of competition, and pressure from family and community to succeed.
In his research, Brooks wants to untangle the effect sports culture has on the expectations of young black kids. He studied kids who were not very good at basketball and those who didn't go out for the sport at all.
"What I found is that even they felt they should have something to do with basketball," Brooks said. "We continue as a country to play this game that sports are extra curricular, but they have become curricular. This is a part of kids' social and personal identity."
So how do you turn unmet cultural and personal expectations into something positive? Brooks stresses that when the 'hoop dream' coaches, schools, and popular culture sells to young athletes doesn't pan out, there is a real need to transition to another meaningful role in society.
To this end, Brooks is currently working on a project that gives high school students interested in basketball a chance to learn the skills to manage a city league from top to bottom, including everything from refereeing to marketing. He hopes it will be a small step towards turning a passion for sports into skills that will last a lifetime.
"How can we give kids more options? I never want to steer them away from (basketball), but I want to try to find another way to use sport."
Watch the full episode at:
https://www.youtube.com/watch?v=GQoFlUsKA-I
About SCI
SCI supports competitive goals in athletics through understanding, preventing, and resolving destructive conflict both inside and outside the lines. SCI serves as a knowledge center and provides a range of services to help ensure student-athlete experience is part of a healthy university culture while optimizing performance on and off the field of play. Conflict is inevitable, but how we respond determines whether success follows or costs mount. SCI Founder Joshua Gordon has over 20 years of conflict management experience.