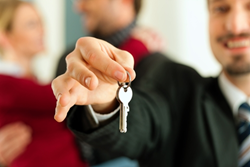 consider amenities around the area, such as parks and shops.
Chicago, IL (PRWEB) February 19, 2015
When consumers start their home searches, they're often not alone. They could have their partners or spouses by their sides to begin the home buying journey. With couples intent on house hunting together, The Federal Savings Bank, a veteran owned Midwest based lender offers the following tips on questions they should themselves:
1. What is the budget?
Although couples have been together for a long time, it's important they know what their financial situations are like and set a budget. They can discuss their combined incomes, any current debts they have and monetary problems before establishing their home buying budget.
2. Which are on the list of must-haves?
To have a harmonious home, couples should be happy with the features of the home, such as an updated kitchen, a large garage and more. Personal finance expert Dave Ramsey recommended couples distinguish between what they need and want in a house. Couples should bring up their lists of must-haves in a house and agree on them.
3. How big should the house be?
Couples might have a dream home in mind, but it might be too small or big for their needs. Couples must talk about the desired square footage as well as the number of rooms required.
4. What neighborhoods should we look at?
Whether couples are looking at houses in a familiar or new neighborhood, they should also discuss specific locations where they should start their house hunts. They could consider amenities around the area, such as parks and shops.
5. When should we buy a home?
The timing of when couples purchase a home could make a difference in their house hunts. Decide whether to wait to save up to purchase a home and if now is the right time to buy.
Contact the Federal Savings Bank, a veteran owned bank, to learn more about mortgages.