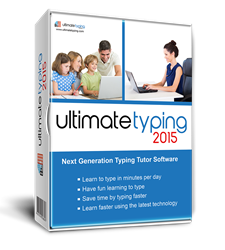 The user simply logs in with their account to instantly start practicing their speed reading.
New York City, NY (PRWEB) February 21, 2015
eReflect is happy to announce that Typing Lounge founder Mark Ways has recently evaluated 7 Speed Reading™ and has just published his review of the program on the Typing Lounge website. The reviewer delves into the program's tools, features, and benefits to offer the most complete review of the program yet, eReflect reports.
Ways explains many aspects of the program in detail, such as the program's progress tracking tool, its total of 7 reading strategies that help the user adopt time-efficient reading habits, and the fact that its 2015 release comes packed with new and highly-anticipated features.
As he notes, the program is now cloud based. The user simply logs in with their account to instantly start practicing their speed reading. Having the program cloud-based means there are many other benefits for the user. For instance, they can practice not just at home but while on the go, in public places like restaurants, coffee shops, and libraries, or even while commuting. More importantly, the user doesn't need to worry about data loss as all devices are automatically synced with the latest user progress, ensuring seamless transition from one device to another.
Ways emphasizes other perks of the 7 Speed Reading™ program, such as its 15 training activities,and the step by step learning structure of the program that ensures the user doesn't feel overwhelmed or bored. He also points out the fact that the user can customize their learning by importing Wikipedia articles into 7 Speed Reading™ to practice with.
The Typing Lounge founder doesn't omit to inform his audience that 7 Speed Reading™ doesn't just focus on how to read faster and improve comprehension. The software program helps ensure that the user's eyes and brain are appropriately trained and conditioned to optimize reading skills.
eReflect wishes to thank Mark Ways for his favorable and detailed review of the 7 Speed Reading™ software, and pledges to continue improving the program in order to help more people enjoy the benefits it provides.
************
For more information about the benefits of using 7 Speed Reading, please visit the official website at http://www.7speedreading.com.
About 7 Speed Reading™
7 Speed Reading is the only modern speed reading software that uses the latest technology to produce superior results.
The software provides its users with a new way to master speed reading that guarantees three times the reading speed along with improved memory and comprehension.
The software is poised as the most comprehensive speed reading system anywhere. It contains seven learning strategies, fifteen software activities, video training, advanced tracking capabilities and many more exciting features.