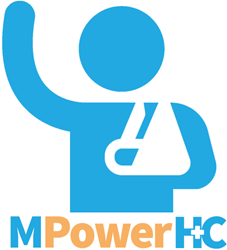 Before you purchase something, don't you deserve to know the quality & cost upfront? Then why is this not the case when it comes to your surgical needs?
Rockville, MD (PRWEB) February 24, 2015
Nearly 20% of the US healthcare spend is based on surgery. There are two ways of getting insured as a corporation: fully-insured or self-insured. Fully-insured corporations pay a premium to the insurance carrier, who then serves as the insurance provider for the employees of the corporation. Self-insured corporations serve as the insurance provider themselves, which means the self-insured employer is paying the balance of the insurance plan for their employees.
For self-insured employers, a significant amount of healthcare expenses are surgery related and unfortunately, there is a lack of transparency and control upfront. In today's process, when an employee (patient) completes surgery, he or she receives an explanation of benefits and multiple bills from the provider in various forms: surgeon fee, anesthesia fee and facility fee. Neither the employee nor the self-insured employer know the total cost of surgery until after surgery.
MPowerHC has launched a new innovative platform and services that deliver transparency upfront so patients have multiple options to choose from for surgery, dental procedures or diagnostic imaging. Very simplistically, a patient submits his or her needs onto their secure and automated HIPAA-compliant platform. Surgeons review the medical records and report back quality metrics and 1 bundled price for their services confidentially. The patient is enabled to review the list of surgeons, their credentials, and total cost so that they can select the option of his or her choice. In addition, the patient is assigned a patient care advocate from the point of registration for support throughout the surgery process. The customized care not only prepares the patient for the day of surgery but also continues through post-surgery follow-up.
Now, when a patient goes through the surgical process utilizing MPowerHC, the total price per option he or she receives is competitive because the platform enforces a competition among the providers responding to the patient's particular case. Price submissions are confidential and the providers cannot see what their peers are submitting during the process. Lastly, the providers are submitting a bundled price upfront for all 3 fees: surgeon fee, anesthesia fee and facility fee. Therefore, MPowerHC process can save thousands of dollars per procedure and provides transparency upfront in comparison to the process today. Furthermore, the MPowerHC platform is valuable for providers as well because it offers an efficient way of receiving additional cases that can fill up their open schedule time slots and increase the utilization of their respective practices.
Overall, the benefits for the MPowerHC platform and services are multi-faceted:
1) Patients (employees) are empowered to receive multiple options from highly qualified providers for their surgery, dental and imaging needs
2) Providers (Surgeons, Dentists, Imaging Centers) are empowered to increase utilization of their surgical, dental and imaging practices
3) Payers (self-insured employers) are empowered to reduce healthcare cost and improve employee well-being
The MPowerHC mission is to help make healthcare affordable and attainable. Everyone benefits and everyone wins.
About MPowerHC:
MPowerHC aims to be the premier medical technology platform and HIPAA compliant service that empowers the entire healthcare ecosystem: patients, providers (surgeons, dentists, imaging centers), payers (employers and insurers), partners (TPAs and HR Brokers), hospitals and ambulatory surgery centers.