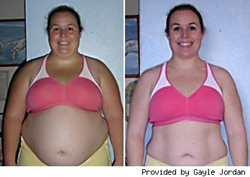 Finally, a company that addresses withdrawal symptoms that occur when eliminating carbohydrates from the diet.
New York, NY (PRWEB) February 19, 2015
Diet Doc's diet plans are personally created and compatible with each patient's individual needs. They combine the smart nutritional concepts of popular and effective diets, such as the Paleo and Atkins Diets, with their specially formulated prescription diet products to target stored fat, forcing its release into the bloodstream to be used for fuel and quickly flushed from the system. And, because Diet Doc understands that eliminating carbohydrates can be difficult, they have developed their powerful Metabolism Boost to jump start the metabolism and prepare patients for weight loss at an amazing pace while helping them over the initial weight loss hurdles and allaying dieting side effects when eliminating carbohydrates.
Even though most people are aware that the long term effects of changing dietary habits and losing excess fat will be better health, improved activity levels and maybe even longevity, the short term effects can wreak havoc on those who are unprepared for the dieting side effects associated with eliminating carbohydrates. Many people report flu-like symptoms with headache, fatigue, irritability, muscle and joint aches, while others report that carbohydrate withdrawal more closely resembles hangover symptoms that include brain fog, nausea and strong cravings for carbohydrates and sugary, comfort foods. This is because sugars, refined carbohydrates and artificial sweeteners travel the same pleasure and pain pathways in the hypothalamic regions of the brain as nicotine, cocaine, and alcohol, making those with "addictive personality" types more sensitive to the elimination of these foods and more likely to experience withdrawal symptoms.
Along with carbohydrate withdrawal symptoms, the body experiences certain other metabolic changes when eliminating carbohydrates as a primary fuel source. Glucose levels may peak and plunge because they have become accustomed to long term carbohydrate consumption causing insulin receptors to become less sensitive. When sugar suddenly becomes scarce, the body begins to search for and seek out fat to be burned for energy. This fat is most often found in the cells and around the internal organs, where it has become nestled quietly, dangerously and comfortably.
Researchers at Diet Doc have developed an innovative diet product that assists the body in adapting to a low carbohydrate diet plan. Their powerful new Metabolism Boost contains ingredients which target strategic points for weight loss and include:

Metformin for improved insulin sensitivity on receptors while inhibiting the liver's ability to make new blood sugar by decreasing intestinal absorption, thus, decreasing and normalizing blood sugar levels;
Bupropion - Originally developed by pharmaceutical companies as a prescription drug to help with tobacco addiction, Bupropion has been proven to assist with mood while alleviating cravings. And, because mood and cravings are intertwined with the process of dietary changes and weight loss, this drug is thought to be beneficial for weight loss.
L-Carnitine is an amino acid that naturally occurs in the system and is critically involved with fat metabolism in the body by transporting long-chain fatty acids across the mitochondrial membrane within cells to burn fat as energy.
The body has an amazing ability to adjust to changes, including dietary changes. Many people, however, find eliminating carbohydrates from the diet too challenging. Diet Doc believes that people should be able to improve their health and restore their figure without suffering nagging dieting side effects and for this reason, they developed their easy to follow diet plans that help people overcome initial weight loss hurdles by curbing the appetite, controlling food cravings and boosting energy. By controlling carbohydrate withdrawal and dieting side effects, Diet Doc patients are more able to focus on their weight loss goals and reach their ideal weight.
Patients throughout the country are turning to Diet Doc and reporting losing 20 pounds or more per month without side effects. The company tailors diet plans for those of all ages, shapes, sizes and medical conditions and urges those who have tried unsuccessfully to lose dangerous and embarrassing fat to call today to schedule a free and private consultation.
About the Company:
Diet Doc Weight Loss is the nation's leader in medical, weight loss offering a full line of prescription medication, doctor, nurse and nutritional coaching support. For over a decade, Diet Doc has produced a sophisticated, doctor designed weight loss program that addresses each individual specific health need to promote fast, safe and long term weight loss.
Diet Doc Contact Information:
Providing care across the USA
Headquarters:
San Diego, CA
(888) 934-4451
Info(at)DietDoc(dot)info
http://www.dietdoc.com
Twitter: https://twitter.com/DietDocMedical
Facebook: DietDocMedicalWeightLoss
Linkedin: https://www.linkedin.com/company/diet-doc-weight-loss?trk=biz-brand-tree-co-logo