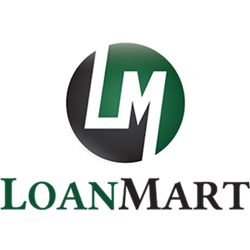 I was able to start my business with LoanMart.
(PRWEB) February 20, 2015
"LoanMart" was featured on NewsWatch as part of its monthly Biz Report, which takes a look at interesting individuals and companies making an impact in their industry. Mallory Sofastaii, a technology expert and reporter for NewsWatch, conducted the interview and share with viewers how this service helps small businesses receive loans.
After the great recession of 2007, the economy became reliant on small businesses for economic growth. Unfortunately, loan eligibility requirements for small businesses shifted as well, and many businesses are unable to qualify for lending options. Well, LoanMart is offering a new option to provide funding to small businesses where traditional lenders requirements make it difficult to.
The loans from LoanMart aren't unlike loans that people or businesses would get from a bank. They are simple interest loans, but they accept applications from almost every type of business. They don't require significant business experience, minimum revenue, or even great credit scores.
LoanMart wants to help the barbers, gardeners, and local electricians that wouldn't normally be able to receive a loan from traditional lending services. So LoanMart makes it easy for these people and small businesses to loan up to $50,000, they have high approval rates, and they make sure that everything is fast and secure.
To learn more, visit http://www.800loanmart.com/ today.
About NewsWatch
NewsWatch is a weekly 30-minute consumer oriented television show that airs on the History Channel, FYI Network, and ION Network. NewsWatch regularly features top technology products and services, mobile applications for iOS, Android, and Windows devices, unique and beautiful travel destinations around the world, health and medical tips, and entertainment interviews on the show. NewsWatch airs on the History Channel at 6:00 – 6:30 AM ET/PT and on the FYI Network from 7:00 – 7:30 AM ET.
NewsWatch is located in the greater Washington, DC area and has been on the air for over 25 years. For more information or to watch the most recent episode, visit http://newswatchtv.com/appwatch.html.